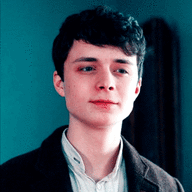 | '54 Grad | Ollivander's Asst. |
Messages

4,517
OOC First Name

Kris
Blood Status

Half Blood
Relationship Status

Seeing Somebody
Sexual Orientation

Demi (Alice)
Wand

10 1/2 Inch Alder Wand with Dragon Heartstring Core
Age

6/2036 (22)
/cracks knuckles
Okay, I want to get back into things and I really miss plotting and being active so I want to post this with the caveat that I'm trying to ease in so if I'm a lil slow or selective it's okay cause I don't wanna leave folks hanging too long
(This also serves as a blanket apology for dropped or lost plots from my last plotting attempt, sorry!!)
That being said I'm going to pile in pretty much every char I wanna use cause I am cautious but also stupidI've included suggestions for some sort of plots in most of my descriptions where I have them, but I'm open to any ideas or just some casual plot spaghetti if we wanna play it fast and loose so let's go
CURRENT STUDENTS​
Brooke Townsend

Slytherin

Seventh Year
18 - Single | Heta Omega, SDA Looking for: Friends, enemies, flings, romance (any gender), anything!

​

Brooke has reached her final year with very little to show for it academically or socially and she's extremely bitter about it. She's felt she's worked hard all her life but no one's ever given her credit and now she's in her last year it's starting to boil over for her in a way I'd love to explore. Maybe she and your character could get into a big fight because she's frustrated, or she could find a kindred spirit who's experiencing something similar?​

Sawyer Carnahan

Ravenclaw

Seventh Year
17 - Interested in Someone | CAC, Quidditch Captain Looking for: Friends, people to make fun of his hair, students in need of terrible advice

Sawyer is a mess, I don't think he's fooling anyone, but he has somehow found himself in a position of authority none the less. He's also become involved in a long, drawn-out romantic dance with Estella Fuentes. I'd love any plots related to his question Quidditch or leadership abilities or around his struggling romantic feelings for Estella. Sawyer likes to view himself as the voice of reason and I'd love a few plots that prove he's not as level headed as he likes to think he is (it would not be hard).​

Salem Lee

Gryffindor

Sixth Year
16 - Single | Wild Patch, CAC Looking for: Friends, people to annoy, romance (girls only)

​

Salem's a simple soul and I'd love some friends to shake things up. She's always struggled with slowing down enough to focus on actually mastering any particular skill or with embracing traditional femininity so I'd love any plots that might focus on exploring those sorts of ideas or pick at her insecurity around them or exasperate someone who's just trying to help (did someone say failed make-over attempt?). Salem's also not good at staying still for long, so if someone's interested in a fling that falls apart because she can't commit her time, Salem's your girl!​

René Tofilau

Hufflepuff

Fifth Year
16 - Seeing Someone (for now) | BoM, Quidditch Looking for: Enemies, future romance (any gender), people to impress

René spent the first few years at school trying to hide and as of fifth year he's finally starting to shake that impulse. Now he just needs a way to stand out that's not just limited to how tall he is. He started this year by dating Jenna Irons but as you can probably guess that is doomed to fail. René's a good kid but he's got a petty and jealous streak I'd love to explore more with any students who might poke at his ego either positive or negative or help influence him into making a few questionable decisions in the name of popularity.​

Cameron Roswell

Slytherin

Third Year
13 - Interested in Someone | Accio! Photographer Looking for: Enemies, awkward conversations, ill-fated crushes or romance (any gender)

Bad at expressing his emotions, Cameron is hard to get along with and he's perfectly okay with that. He has his handful of friends, of whom he's very defensive of and he's happy to write off everyone else after a history of sticking his foot in his mouth when he tries. He's also pretty terrible when it comes to doing well in class or even just performing basic magic and I'd love to explore that more, either with some other struggling students, people who want to call him out for how he acts, or concerned older students/staff who are will to try and lend a hand even if they'll likely be rebuffed until Cameron gets over himself.​

Marnie Frogg

Hufflepuff

Second Year
12 - Too Young | CAC Looking for: Friends! Innocent crushes, people to annoy

I feel like one can sum up Marnie best by my inclination to end every sentence about her with an exclamation point! She's excitable, chatty, and loves any artistic endeavor. I'd really love her to establish a few really good friends at school, bonus points for anyone who finds her exasperating but still enjoys her company somehow. Maybe you have a character who needs someone to get them out of their shell a bit? Since she can carry on a conversation entirely by herself she'd do great with anyone with a quieter or shy character or even an equally excitable one for maximum chaos mode. Marnie also gets crushes constantly, so I'm always on the lookout for her next crush of the month.​

Raafe Khatri

Gryffindor

First Year
11 - Too Young | Lurker Looking for: Friends, literally anything, my poor boy

Poor Raafe hasn't had much time to shine so far this year, though admittedly that's something he's well used to. He's Anisha Khatri's cousin and not often seen without her so I'd love threads with characters who know or are friends with her already. On his own though, Raafe can be kind of odd and glib, his sense of humour or deadpan way of talking can put people off or entertain in equal measure but it's very hard to tell when he's being serious. I'd love for some threads or relationships built off that misunderstanding or really just anything with fellow first years to establish some dynamics.​

Dorian Fitzwilliam

Ravenclaw

First Year
11 - Too Young | SD Looking for: Enemies, people to put up with his ego

Surprise, another terrible boy for you. Deep down, Dorian is very, very shy, only really comfortable alone with a book or if you're lucky, when he has his friend Ezra Ito to hide behind. Even then, he comes across very hostile or rude when interacted with and I'd love to build up his reputation in his year group and around the school as a grouch you don't want to bother with. I'd be happy to have one or two classmates or housemates who put up with his inadvertent rudeness, but ideally I'm looking for threads where he can purposely or accidentally offend folks and I can flesh out how he handles social situations (i.e. badly).​
Maris Wormwood

HNZ Caretaker


42 - Single Looking For

: Romance (any gender), students to punish/complain about, staff to commiserate with​

Professor Angel Castillo

Herbology Professor

|

Slytherin

Head of House
44 - In a relationship (Josephine Arora) Looking for:

Friends/fellow parents with young kids, students interested in herbology/struggling in class, Slytherins to interact with​

The Blue Lady

Magical Portrait


Old - She's a portrait? Looking for:

Students/staff to keep company/chat with, rulebreakers to scold, Ravenclaws are her favourites​
NON-STUDENTS​
Briony Mettlestone

Unsorted

| Niffler Scout
8 - Actual child

Youngest Mettlestone and little sister to Emery and Vanity, Briony often has her head in the clouds and would be fun to RP with future students who are equally dreamy or perhaps conflict by being more down to earth.​

Roman Hyde

Scitorari

Upstanding Citizen
36 - Single (Not Looking)

Clever and up to no good, Roman works hard to maintain a friendly and innocent persona to hide that his intentions with the Necromancy Scitorary are far from good. Fellow scits feel free to check the forum for some ideas...​

Zelda Wigham

Vibez Owner

| Wizengamot
67 - Married (Waldo Wigham)

Zelda considers herself the neighborhood mum and is happy to take all and anyone under her wing who might need a hand. She's also a big supporter of local businesses and events and is always happy to make appearance.​

Oscar Brooks

Muggle

| Architect
51 - Seeing Someone (Miles Cresswell)

Elliot Briar's dad, though the two aren't on the best of terms right now, Oscar's trying his best to be more involved in the magical community and would love to talk to more Muggle or Muggleborn parents.​

Sia Tofilau

Muggle

| Victoria University Grad Student
25 - Seeing Someone(October Alcott)

René and Sully's only muggle sibling, Sia had a chip on her shoulder when she found out about magic. Now she's a bit of a muggle rights activist and eager to talk to any witch or wizard who will spare the time.

​

AJ Ari

Ilvermorny

'54 Grad | Macaw's Beater
22 - Seeing Someone (Lillian Lockwood)

Still pretty new to NZ after being drafted into the Macaws out of Ilvermorny, AJ is hoping to find more friends here in NZ, especially among Quidditch fans or teammates.

​

Elliot Briar

HNZ

'54 Grad | Ollivander's Assistant
21 - Seeing Someone (Alice Holland)

Your friendly neighborhood wandseller, Elliot's been getting more and more invested in learning wandlore and would love to meet any fellow wandmakers or craftsman.

​

Sydney Townsend

HNZ

'55 Grad |

Scitorari

| Pro. Duelist
21 - Single (Women only)

Deeply invested in mind magic, Sydney is highly interested in meeting any occlumens, legilimens, or conquering the mind scits. She's also up for any duelling matches with fellow professional duelists.

​

Solomon Tofilau

HNZ

'55 Grad | Experimental Charms
21 - Seeing Someone (Chloë Thompson)

Older but not necessarily any wiser and newly minted member of the ministry, Sully is keen to meet up with fellow ministry employees, especially in his department, or catch up with old school friends.​

I have other characters not listed here due to laziness or because I'm content with their current plots, but feel free to suggest plots with them as well if you have ideas!​