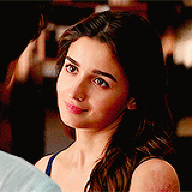 Daredevil circus enthusiast 🎪

E L A R A
J U L I E T T E
C H A T E L A I N
"The very substance of the ambitious is merely the shadow of a dream."
​
C H A R A C T E R

N A M E





First Name and Meaning:

Elara can either be linked to Greek Mythology ("Zeus fell in love with Elara and hid her from his wife Hera's jealous rage by placing her deep beneath the Earth. This was where she gave birth to Tityos, a giant who is sometimes said to be the son of Gaia, the Earth goddess, for the reason being an earth-born and brought up under the earth. It is further added that Elara died in labour because of the enormous size of her baby."), the name of a Jupiter moon, or in the French case, is a rare name coming from the male "Alar" who was the patron saint of horses and smiths.


Middle Name and Meaning:

Juliette means "youthful, beautiful, and vivacious."


Last Name and Meaning:

Chatelain comes from an English or French status name meaning "governor or constable of a castle."



S U R F A C E

D E T A I L S





Birthday:

April 7, 2051


Birth Location:

Dijon, France


Nationality/Ethnicity:

French, Indian, Bangladeshi


Religious Affiliation:

None


Zodiac Sign:

Aries


Zodiac Description:

Aries are another fire sign and are associated with being passionate and leaders.


Celtic Tree Symbol:

Alder - Trailblazer. These natural born leaders possess charisma and skills to move those around them to lead change.


Gender:

cisgender female


Pronouns:

she/her


Sexual Orientation:

-


Blood Status:

Mixed Blood


Nickname:

Her siblings call her Jules (from her middle name), Flip, or EJ (from her initials). EJ is the only nickname used among other members of the troupe.



A P P E A R A N C E





Play-by:

Alia Bhatt


Hair:

Dark brown, straight and thick. She likes to keep it a medium length.


Eyes:

Light brown


Skintone:

Brown


Body:

Athletic build, strong upper body from her gymnast background


Current Height:

5'0"


Dominant Hand:

Ambidextrous, but predominantly right


Distinguishing Features:

Elara broke her left arm when she was seven from slipping out of her silks. She has a two inch scar right above her elbow from the incident. She also has a scar like birthmark on her right shoulder that is about 6 inches in circumference and is relatively circular in shape.


Aesthetic Style:

Elara is used to constantly working out and practicing routines where she is flying through the air. Most of her clothing is athletic wear or tight so it doesn't catch on anything (leggings and leotards). She also wears a lot of flowy tops when not working and keeps her hair in a tight ponytail.


Tattoos:

n/a


Piercings:

She got her ears pierced when she was nine.


Surgeries:

None


Allergies:

Elara is lactose intolerant and a pescetarian. She has a slight bee allergy.


Pinterest Board:
x
P E R S O N A L I T Y





5 words to describe your character:

adventurous, energetic, courageous, enthusiastic, confident, quick-witted, impulsive, and daredevil.


Best Traits:

Elara generally assumes that people are good until proven otherwise. She'll try to befriend them but is easily swayed to negative views.


Worst Traits:

Elara is a budding adrenaline junkie and likes to take risks, no matter what harm it may cause. She would be the friend leading you to jump off the bridge.
Secrets: Elara keeps a jar of dirt with her that has a small sprinkle from each location the troupe has stopped. She has kept it since she was 7.


Fears:

Elara is not a huge fan of dark enclosed spaces (like closets).


Likes:

Clear starry nights, trees, athletic wear


Dislikes:

Public speaking in front of very large groups (100+)


Pet Peeves:

People who sniffle instead of using a tissue.


Special Skills:

She has been studying silks since she was 6 and gymnastics since she was 5. She is proficient in floor, vault, and rhythmic gymnastics.


Hobbies:

Gymnastics/silks, cooking, traveling, card games, geocaching, reading, scrapbooking, swimming


Morning or Night Person:

Night


Favorites:
Food: Mirchi Ke Pakode
Ice Cream Flavor: Mango gelato
Sweets: Macaroons
Beverage: Iced chai tea
Music genre: Electronica/pop
Sport: Gymnastics
Game: Add on (One person does a move and then you copy that while adding on your own to the combination)
M A G I C A L

B R E A K D O W N





School:

Hogwarts New Zealand


House:

Gryffindor


Wand:

Curly 8 1/2 Inch Swishy Cypress Wand with Phoenix Tail Feather Core


Wood Information:

A Cypress wand finds valour in the witches and wizards it chooses - so much so that the owners of Cypress wands have historically been expected to die an honourable death. This wand is for the brave and self-sacrificing.


Core Information:

Phoenix tail feathers are not easy to come by. The animal is known for its versatility, making wands with this core useful for wand casters who seek to become good with different types of magic.


Patronus:

-


Boggart:

-


Mirror of Erised:

-


Educational Goals:

Elara doesn't have any tangible goals for Hogwarts yet other than joining a bunch of clubs and striving to learn a lot in her classes.


Magical Aspirations:

Elara is unsure of what she would like to be when she is older. Her plans at the moment are to continue in the family troupe while maybe starting her own act on the side.


Name: Noah Chatelain
Relation to Elara: Father
Birthdate: July 17, 1995
Magical Status: Mixed Blood
Death Date:
Important Notes:



Name: Pallav Anthony-Chatelain
Relation to Elara: Biological Father
Birthdate: September 21, 1997
Magical Status: Mixed Blood
Death Date:
Important Notes:


​

Name: Arya Chatelain
Relation to Elara: Sister
Birthdate: September 9, 2027
Magical Status: Mixed Blood
Death Date:
Important Notes:



Name: Ekta Chatelain
Relation to Elara: Sister
Birthdate: May 25, 2032
Magical Status: Mixed Blood
Death Date:
Important Notes:



Name: Léonie Chatelain
Relation to Elara: Sister
Birthdate: June 16, 2035
Magical Status: Mixed Blood
Death Date:
Important Notes:



Name: Assia Chatelain
Relation to Elara: Sister
Birthdate: November 23, 2038
Magical Status: Mixed Blood
Death Date:
Important Notes: