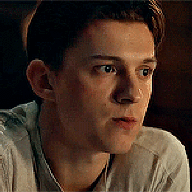 Captain • Legilimens-in-Training • King of Flowers
Messages

2,092
OOC First Name

Jesse
Blood Status

Pure Blood
Relationship Status

Single
Sexual Orientation

Bisexual
Wand

Straight 11 ½ Inch Sturdy Maple Wand with Ashwinder Dust Core
Age

June 20 2038 (17)
The missing players on the team remained a sad reminder to Lysander of those who had graduated, but with the few new players they had to fill those spots, he was looking forward to seeing what a new season of Quidditch would bring. He'd spent some time setting up the pitch for their first practice, eager to have everyone back up in the air and preparing for the upcoming matches. It was his last chance to see them take the cup, and play against one of the other schools. Once everything was ready to go, the captain practiced some broom-surfing in lazy circles until the rest of the team showed up, at which point he brought his broom to a halt and looked down at them from above, his hands on his hips.
"What's up, team? Before we get started, let's all say hey to our newest chasers! Hey, chasers."
He said, giving a brief salute to the two fresh faces on the team.
"Good to have you guys here. Big shoes to fill and all that. Looking forward to seeing what you bring! Enough to take out the other teams, I hope. Let's see Gryffindor take home the cup this year!"
He called loudly.
"Regular practice today, everyone. But we won't be pairing off into teams. It's everyone for themselves, except..."
He paused, snapping a finger while he thought it over.
"Chloe, I want you targetting one hoop, and Stan and Zephryn, I want to see you guys working together and aiming for the other hoop. Pass when you can, try to steal from Chloe, just show me what your teamwork looks like. Ronald, you're on the north hoops, Nikko, you're on the south. Flynn and Elara...it's friendly competition, okay? Great. Emma and Isaiah, let's not go too hard on the new guys. We've got plenty of other practices for that. And Lysander, keep being a great captain. Alright, I think we're all set?"
He said with a small chuckle. He didn't give much time for anyone to say otherwise before he blew his whistle and released the Quidditch balls into play.
Out of Character:

Just dive right in!
Gryffindor,Practice
​