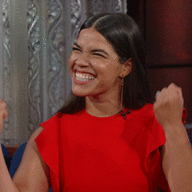 Gryffindor HoH | Mother of 3
Hi there! It's been a busy time on the site, so here's a bit of a summary of it all. Hope you enjoy!
SORTING is OPEN!!
The headline pretty much says it all, but sorting for Y32 is currently underway.

As usual, there is an application that must be completed in order to be sorted. The application process has changed just a little bit, and we encourage you to read through the announcement and the forum topics to ensure you don't delay your own sorting.

Along with sorting, transfer applications are now currently being accepted as well. These applications typically close before sorting, so if you are thinking of requesting a transfer, I encourage you to not delay.



Take a look at all things sorting and transfers by starting HERE and don't forget to let us know what you think of the sorting hat's placements!



End of Year stuff
By now, all students should be in their new group. If you've noticed that your character is not, please reach out to an administrator so we can investigate the issue.

All graduating students should be in the HNZ graduates group to complete roleplays. Graduation will likely close at the end of this week, so if you haven't posted in that, I encourage you to do so!

Start of Year stuff
Don't forget that students still need their books and other items! We are encouraging all students to head to Flourish & Blott's to purchase your books for next year while the holidays are happening. The shop does have a list of required books in the forum. Newly sorted first years should await their PM for instructions on shopping for their wands and supplies.

We encourage all shops to use the model in Ollivander's of having a topic of sales completed in their shop.
Additionally, if your shop makes use of assistants and any of your assistants are no longer working for the shop or have gone inactive, we encourage shopkeepers to let us know.

ACCIO! 31 is up
This year was not an easy year for our Accio! staff as they contended with a site transfer in the middle of working on the yearbook, but they persevered, and the results are amazing!

I hope you all take the time to check out the yearbook and show the staff some love.



Check out the yearbook announcement here!

Professor Openings
HNZ has many professor openings this year, and we are asking you all to consider applying for a position. Currently, there are 5 openings across 4 subjects, and having them filled as we move into the next school year would be great! Professors help to keep the school aspect of the site running smoothly, and we hope you might be interested in giving it a try.

Take a look at the openings HERE!


Notice a problem?
First, I would like to thank everyone who has reached out via 'conversation' when they've noticed an issue with things like sorting and applications as they have gone up. This is a new site for the administrators as well, and we are having to learn the intricacies of running this site while the site continues to move along. With that said, when you do send a 'conversation' about an announcement we've posted regarding something you believe you should have access to, we ask that you add both Emzies and me to the message. This will save everyone time - Emzies and I live in different time zones, so it'll allow whichever one of us is on at the moment to begin to work on your concern while still allowing the other to know what is going on.

We do respectfully ask that you not use this method to ask about the status of your applications or about applications that are not opened yet. Those should remain individual 'conversations, ' and we will add the other admin in should we deem it necessary.

Applications re-opening!
We are slowly rolling out applications again. Currently, we are up to 6 applications fully opened and being accepted. To find out which ones, check out this announcement! There will be more applications re-opening this week, but we do remind you that this is sorting season and applications typically aren't opened during this time at all.

So take it easy on us! We're doing our very best to have a short turnaround time on them.



Graphics Competition: Deadline extended!
With a few entries coming in just as we were about to send the competition to a poll, we have decided to extend the deadline. If you are interested in joining the competition, and we hope you are, the deadline will be Friday, October 12th. At that time, this competition will go to the polls to declare a winner!



Character Spotlight: October
This month's character spotlight is Professor Cyndi Kingsley. Oh, wait! That's me!


It's a little awkward to hype up my own spotlight, so I'll just kindly ask that you take a moment to read my interview.

Check out the spotlight

One more purple!
A short while ago, Claire reached out to us about coming back on board as a GM, and this is our official announcement to you all that this is happening. You'll notice Claire is now a purple again, and hope you'll join us in welcoming her!

Claire is still learning some areas that she could not learn until we made this announcement, so please be patient with her as we continue to bring her to speed. We hope you are as excited as we are to see her back in purple.

​
Plot Title: Green Ink & Red Wax Seal

Please supply a basic outline of the plot you desire to have highlighted: One sunny morning two letters are delivered by owl post to a house in New Zealand. They are found by a young girl who excitedly rushes off to tell her sister.


Plot Title: Time Ticking Away

Please supply a basic outline of the plot you desire to have highlighted: Tristan and Vivian take a small risk, and once again Kauri sees something he's not supposed to.

Are there other roleplays in this plotline?
It's a callback to this old thread: https://hogwarts.nz/threads/a-stolen-moment.18687/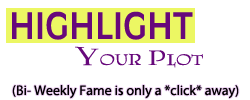 ​
More sorting!
Quidditch stuff? [captains: keep an eye on your inbox]
Hiring new profs!
So many weddings!
More applications opening!
Hope that was helpful! Have a great week, everyone!
Cyndi
(On behalf of the HNZ Site Staff)