Hope you're all having a good start to the week! It's been a busy few weeks so let's get right into it!

The semester is well underway!
We're heading into week three of the semester tomorrow! As a reminder to professors, please don't forget to post your lessons as articles. I needed this reminder for the first lesson myself.

And don't forget that you can make the switch post posting lesson if you've made a mistake. Also, please don't forget to post in both the IC and OOC meetings that are going on.



Quidditch updates
The quidditch season has hit the halfway mark. Unfortunately, Gryffindor were defeated by Hufflepuff in the most recent game.


There are still two more matches so plenty of quidditch!
Want to talk quidditch? Have at it!

Attention Duellers of HNZ
Good with spells? Need to burn off some energy after a particularly stressful school week? Maybe the dueling tournament can help!

Sign ups for the tournament are now open. As a reminder, first years cannot join the tournament but all are welcome to watch. Check out the link for all of the deets.

IC superlatives
And that is it for IC superlatives! Thank you to everyone who voted and stay tuned for the Yearbook where winners will be announced.
On that note, Accio pages are going to be closing soon. So now is the time to get your photos posted. Go go go!


Love is in the air


The Valentines Dance is up and running. Enjoy some fun times amid all of the roses being delivered around the school. That particular forum will only be open for a few more days so don't delay in starting or continuing those roleplays!

A big thank you to every student RPer who took part in handing out roses, and an especially big thank you to Kris and Kadi for running the event. It's not easy to organize events, and it's nice to get recognition for hard work, so join us in offering that to them!


The BIG 1-6!
​

HNZ is now old enough to get its license! We can't believe how much it's grown but here we are.

And to celebrate, we've got a month long celebration taking place that we hope you'll join. There are games, competitions, areas for conversation, and OOC supers!


Thank you for last year's donations

As you may or may not have noticed, this year we are not soliciting donations. Why, you may ask? Your generous donations from last year are still at work. Thank you for those donations!

Club & Quidditch Leaders

Please don't forget the week 4 deadline associated with the PM you received! If you have any questions, please feel free to reach out to me.

​


SO MANY PLOTS TO READ!



Dreaded Roses
Did Juniper actually throw Lysander's rose on the floor??



Nautical Yellow
Chloë has gotten probably the best or the worst rose to deliver on valentine's: a rose addressed to the Eel.



Longing to See You
Eric and Minnie have a long-overdue talk, it's cute

Are there other roleplays in this plotline?
If yes: Please supply links https://hogwarts.nz/threads/sweaty-hands.104399/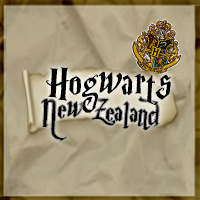 Eric was still half-certain this was some sort of mistake, or some sort of joke. Even though Minnie had said yes when he'd asked her to the dance, Eric had trouble believing this was really going to happen. He hadn't thought of much else lately, his mind going over the possible outcomes of this...

hogwarts.nz


The Lynx Boys
The team that plays together sprays together, and the team that stinks together lynx together.

HNZ Dudebro Band
Three Hufflepuffs jam out together and decide to become a band!

Crayons and Pencils
After years of friendship and months of dancing around their feelings, Nell and Jasper finally open up to one another.

Are there other roleplays in this plotline?
If yes: Please supply links https://hogwarts.nz/threads/adding-some-excitement.87117/ https://hogwarts.nz/threads/chasing-red.104772/



Electives Fair!
Brightstone weekend!
More quidditch!
More birthday!
House meetings!

Hope you enjoyed reading this. Leave any comments, questions, etc. below! Or just say hey!
Cyndi
(On behalf of the HNZ Site Staff)