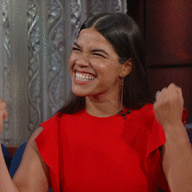 Gryffindor HoH | Mother of 3
Messages

33,369
OOC First Name

Cyndi
Blood Status

Mixed Blood
Wand

Knotted 15 Inch Flexible Oak Wand with Meteorite Dust Core
Age

4/2005
| | |
| --- | --- |
| Club Name | Leader(s) |
| Accio! | Ajaccio Skey |
| The Brotherhood of Magic | Lumio Skey & Lucas Fletcher |
| Heta Omega | Nicole Fisk |
| Wild Patch Club | Lysander Summers |
| Student Defence Association | Juniper Zumwalt & Flynn North |
| Hogwarts Monthly | Poppy Perkins |
| Conglomerated Arts Club | Casper Beckett |
Professor Kingsley was happy to see that the sun was shining brightly on this day. There had been a few clouds the night before, and she had been slightly concerned about the event being able to carry on. But she need not have worried it seemed. The slight breeze was cool against her face as she went about setting up the tables for the event, ensuring they were spaced out enough to allow each club to have a small crowd around it.
The Club fair was usually a good time. It could get a bit rowdy with the excitement of it all, but it also usually all in good fun. If that fun soured a bit, that was what she was there for. Professor Kingsley double checked the Club tags to make sure they were all there for the club leaders to pick up before they chose a table, and that was it. She was ready to go. The club leaders typically set up their tables how they liked, so she'd done little more than add plain tablecloths of varied colors in the event someone forgot their own. Taking a seat in he chair she'd set aside for herself, the professor waited for the festivities to begin.
Out of Character:

The club fair is an open topic so everyone should feel free to join. You can also reach out to the club leaders listed above with questions and/or for other roleplays.