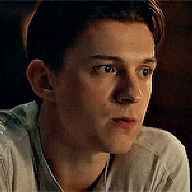 Captain • Legilimens-in-Training • King of Flowers
Messages

1,980
OOC First Name

Jesse
Blood Status

Pure Blood
Relationship Status

Single
Sexual Orientation

Bisexual
Wand

Straight 11 ½ Inch Sturdy Maple Wand with Ashwinder Dust Core
Age

June 20 2038 (16)
If there was one thing Lysander had been looking forward to coming into a new term at Hogwarts, it was bringing the team back together after their break away for the holidays. He'd managed to schedule in a time and spent part of his morning getting the pitch set up for the practice. Hands on his hips, he waited for everyone to arrive so he could go through the regular old rousing speeches.
"Alright! Us against Hufflepuff next match. I still can't believe Slytherin got knocked out that early."
He whistled, shaking his head. They had been the ones to beat, but now it was shaping up to look like the badgers were going for the cup this time around. He wasn't worried. They'd taken out Hufflepuff before, they could do it again.
"But we're a solid team, and no one's going to stand a chance against us this year. We just need to make sure we're keeping in tip-top shape, right? So let's get up there and do our best. Pretend that this is it - the finals. Then we need to do even better than that when it rolls around. I'm dividing us up into teams again. Isaiah, Chloe, Flynn and Nikko, you're with me. We're taking the north hoops. Sully, Emma, Noel, Ronald and Elara are at the south."
He said, hefting his bat to his shoulder. He wanted to keep a closer eye on Flynn this time around, and figured having him on his team would be for the best. He kicked open the Quidditch chest, letting the balls fly free, and took to the sky.
"No dawdling, let's go!"
Out of Character:

Dive straight into practice!
Gryffindor,Practice
​
| | |
| --- | --- |
| Scarlet​ | Gold​ |
| Lysander | Emma |
| Isaiah | Sully |
| Chloe | Noel |
| Flynn | Elara |
| Nikko | Ronald |
Last edited: