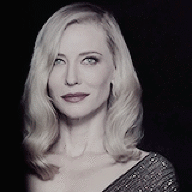 Hogwarts Headmistress Wizengamot Interrogator
Vivid stars twinkled through white wisps of cloud overhead of those entering the Great Hall, shining brightly against the velvet darkness of space that blanketed the entirety of its ceiling, dominated by a single pale moon that bathed the room's entrants in a silvery light. The hall itself was further illuminated by flickering candle flames that appeared to sway and float in mid-air as if held aloft by invisible threads, bathing the building's lengthy tables adorned with shining dishes in a warm glow. Katherine herself stood positioned behind a podium at the forefront of the hall, greeting the youths who entered with a silent nod and a small smile. A sea of faces both new and old, from those here for their first year, to those here for their last.
"Welcome,"
Katherine began, her eyes sweeping over the sea of faces already gathered at the house tables, and those waiting to join them.
"To those of you returning for another year, and to those of you joining us for the first time today. For many of you, this day marks the start of your journey as young witches and wizards in the magical world. The castle and its surrounding grounds will be your home for the next seven years - a place for you all to live, to learn, and to grow. That being said, I must remind the older students, and caution those of you who are new, that the Forbidden Forest is strictly off-limits to students unless supervised by a professor or member of staff. It may look enticing to some of you, but many dangers lurk within the forest. It is restricted for your safety, and any rule breakers will be punished accordingly."
The woman let her warning linger for a moment, eyeing those in particular who appeared more than willing to break that rule, before continuing on.
"Now, let's begin. Each of you will be sorted into a house, which you will remain in for the duration of your time here. These houses are Gryffindor, Hufflepuff, Ravenclaw, and Slytherin, named after each of the original founding members of this prestigious school."
As she spoke each name, banners rolled up against the farthest wall suddenly unfurled, depicting the colours and crests of each individual house, matching the silk cloths adorning each table.
"You will be sorted based on the values of each founder, and placed with students who embody similar values. First-years, as I call your name, step forward and seat yourselves here."
Katherine gestured toward the short stool at the front of the hall, situated in perfect view of everyone present.
"Once seated, I will place the Sorting Hat upon your heads, after which your future house will be decided and you are to move on to your table and join your new housemates. This decision is final, and houses cannot be changed once the Sorting Hat has made its decision. Now, let us begin."
Ending it on that note, the woman unravelled the roll of parchment in front of her and called up the first name.
​
---
Out of Character: Please Read

As stated in the Information about Sorting thread, you must fill out the sorting form entirely and properly, and fill in an RP as exemplified in the post. If your RP does not leave room for the sorting hat to sort you: you will not be sorted. If the sorting hat does not receive your sorting form: you will not be sorted. Follow instructions and: you will be sorted.

You cannot RP the Sorting Hat's choice, but you can edit your post once the Sorting Hat has sorted you with a character's reaction. Be sure to only edit your original post, and not post a second time on that same character. Thank you.