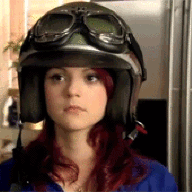 Metamorphmagus, Persuasive Writer, Sister
Messages

67
OOC First Name

Sam
Blood Status

Half Blood
Relationship Status

Too Young to Care
Sexual Orientation

Unknown
Wand

Straight 10 Inch Flexible Fir Wand with Mermaid Scale Core
Age

11
Table of Contents:
Page 1- The Basics, Appearance, Style, Photo Album, Character Video
Page 2- Personality, In-Depth Personality, Favourites, Impressions, Emotions, Language, Goals and Ambitions, Beliefs and Values
Page 3
- Family, Home Life
Page 4
- Overall Education, Memorial Post Prior Hogwarts, Year One

Full Name:
River Autumn Hopkins-Vance
Pronunciation:
ˈrɪvər
Nicknames:
Red, Little
Name Meaning:
River:
River means "Stream of Water That Flows to the Sea" and is of English Origins. River got her first name from her mother's middle name.​
Autumn:
Autumn means "Fall Season" and is of Latin Origin.[/indent​
Hopkins:
Hopkins means "Renowned Fame" and is of English Origins. Hopkins is River's mother's maiden name.​
Vance:
Vance means "From the Marsh" and is of English Origins. Vance is River's Father's Surname (even though he is out of the picture).​
Gender:
Girl
Sex:
Female
Sexual Orientation:
Unknown
Blood Status:
Half Blood
Hometown:
Wellington, New Zealand
Character's Birthdate:
March 4
Zodiac Sign:
Pisces
Zodiac Description:
Pieces are very friendly, so they often find themselves in the company of very different people. Pisces are selfless, they are always willing to help others, without hoping to get anything back.
Zodiac Strengths:
Compassionate, Artistic, Intuitive, Gentle, Wise, Musical
Zodiac Weaknesses:
Fearful, Overly Trusting, Desire to Escape Reality, Can be a Victim or a Martyr
Zodiac Likes:
Music, Visual Media, Swimming
Zodiac Dislikes:
Being Criticized, The Past Coming Back to Haunt, Cruelty of Any Kind
Element:
Water
Elemental Description:
Water signs are often characterized by empathy and expressed emotional capacity.
Wand:
Straight 10 Inch Flexible Fir Wand with Mermaid Scale Core
Wand Description:
Fir is a wand wood that is often called the "Survivor's Wand" This type of wood chooses a witch that can not easily be done away with. The core of River's wand is a Mermaid Scale Core. This pertains to her since she feels a connection to the water and her favourite magical creature is a mermaid. "As a core, mermaid scale assists wands in being helpful in classes such as Care of Magical Creatures and water-based spells. Though not a difficult core to obtain, mermaid scales must be freely given by the merperson in order to fully bond in the wand."
Full Wand Purchase Link
Ethnicity:
Caucasian
Preferred Hand:
Right
Facial Type:
Oblong
Natural Eye Color:
Brown
Natural Hair Color:
Brown (on the Darker Side)
Chosen Hair Color:
Burgundy, Red, Purple
Hair Style:
River often changes her hair style. She enjoys changing her hair colour the most to express herself. She often has her hair at medium length, down straight. Sometimes it is shorter styled into a bob.
Height:
Average Height
Birthmarks/Scars:
Birthmark on her right shoulder around an inch in circumference.
Other Distinguishing Features:
Her hair colour is the most distinct thing people remember about her. Although her mother hated her 'unnatural colours', River convinced her that the color of her hair did not make herself less perfect. She could still be neat and 'perfect' with the color of the hair that makes her feel like herself.
Health:
River is in good health
Energy:
River has a lot of energy, especially for a young girl. She has built up an endurance from being on the Swimming Team.
Memory:
River has a very good memory. She uses this skill with all the multitasking she needs to do.
Allergies:
None
Medications:
None
Phobias:
Total Darkness
Posture:
Due to the Etiquette school her mother forced her and her sister into, River has great posture.
Coordination:
River has good coordination
Habits and Mannerisms:
River often pushes her hair behind her ear. She also has a habit of tapping her writing items when she is thinking.
Played By:
Kathryn Prescott
Overall Style:
River is still figuring out her own style, but she does like to mix it up a lot. She often wears oversized comfortable clothes, a simple dress, or sometimes more edgy depending on her mood. River likes to try on almost different 'personas' with her clothing choices and hair colour. She does often wear a bow in her hair, on the side.
Grooming:
River often has a 'clean' appearance. Her mother is very opinionated about how appearance matters. "Everything cannot be perfect if you don't look perfect." Has been a quote she had heard her whole life.
Wardrobe:
River is still figuring out her own style. She likes comfortable clothes, but still put together. Sometimes she likes to dress In more 'edgy' clothes depending on her mood.
Tattoos:
None as of Yet
Trinkets:
Often wears a bow in her hair (one on the side)
Aesthetic: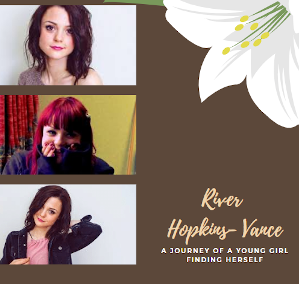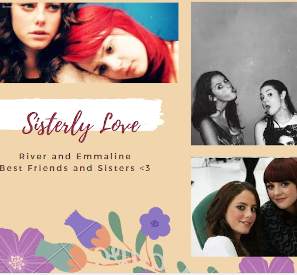 View: https://www.youtube.com/embed/tUd0Up6PAcA
*All Quotes are taken from Percy Jackson and the Olympians series @Copyright Rick Riordan 2005-2009
*Name meanings taken from babynames.com @Copyright Moss Industries LLC 2020
*All Zodiac Information taken from Astrology-Zodiac-Signs @Copyright 2019
*Character Video: Media-Skins UK, Skins Fire UK, Finding Carter; Song-Pink "Just Like FIre."
​
Last edited: