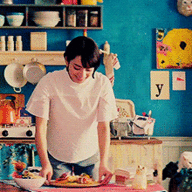 💗 Friendly | Gladrags Shopkeeper | 2048 Grad💗
Hi guys!

You may have noticed me being a bit slower than usual lately, but that's about to be over! I am finishing up my last assignments for the school year as we speak. After that (starting tomorrow) I'm going on a trip with school until Friday and then my school year is over and done with. But I'm not taking my laptop, so I will not be around as much until Friday from now on. I'll try to keep up with roses as best I can (though all of mine have been posted) and I'll be posting my lessons a bit early so I know I'll have them out on time.

After this week I'll be around a lot more!