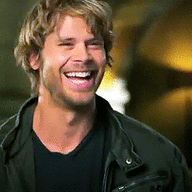 herbology 1-4 | laid-back | friendly | father of 1
Hey my life isn't so busy at the moment so I've decided now is a good time to make some more plots with people and help develop my characters! I only have the ones that are at Hogwarts in here, but I also have some adult characters. If anyone is looking to develop their adults, I would be very willing to do something with them too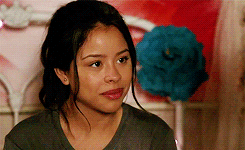 Estella Fuentes - First Year Hufflepuff
Estella is my brand new Hufflepuff and I hope to RP with her lots and get her more developed. She is girly, insecure, and cares a lot about her appearance. However she is also selfish, nosy, naive, and a little bit bossy. Once you become close to her she is very protective and loves being the centre of attention and spending lots of time with people, mostly due to the fact she is extremely insecure and seeks constant validation from others. She loves to gossip and so I wouldn't go telling her any secrets as she can't keep her mouth shut. Though she is generally a nice person, she tends to jump into situations without thinking ahead or knowing the full story. I'm looking for some friends for her, potentially some enemies, and some potential love interests in the future (she is heterosexual).
Hattie Thorne - Fourth Year Ravenclaw
Hattie is a character that I really want to develop more as I haven't really RPed with her as much as I would have liked. She is extremely bossy, asks lots of questions, and has a vivid imagination. If she doesn't know the answer to something she will go to extreme lengths to find it, and often comes across as rude and interrogative. She is open to exploring and potentially getting up to mischief, however will analyse each and every thing that she comes across during that adventure, which may be slightly annoying. Despite this, she becomes distracted very easily, often changing her train of thought quickly. I would definitely like some friends for her and potential love interests if you have anyone to offer. I haven't figured out her sexuality yet so I'm open for anything.

Sophie Elliston - Fifth Year Ravenclaw
Sophie is going through quite a rough patch at the moment. Her father has recently passed away and she has been diagnosed with depression. She doesn't have much going for her at the moment, which I would hopefully like to change. Her favourite subject is Astronomy and her favourite thing to do in her spare time is draw, which she is very good at. I genuinely just want someone for her that might understand what she's going through, whether that be a student or professor or anyone really. She won't be open to anyone at first and will come across as very distant, but the company for her would be good and help her get out of her shell a little more. Also, if anyone has a boy that could potentially be her love interest for a little while, or even a final later on in her life, that would be very appreciated!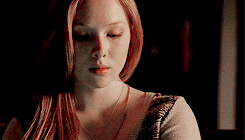 Gwen Owens-Lee - Seventh Year Gryffindor
Gwen is another character that I would like to RP with more. She is in her last year at Hogwarts but she definitely doesn't act like it. She is very carefree, not really caring about where she's going after school and just wants to leave school soon so she can travel the world and be free. She doesn't have many friends at all, mainly because she chooses to stay loyal to only certain people, and she often feels that many other people are too uptight for her. She is very blunt and does not mind telling someone this to their face, making it easy for her to make enemies. She is also impulsive, ready to explore or do something dangerous without thinking about the consequences. I would like her to potentially get into some trouble before leaving school if anyone would be up for that. I also would like someone to try and be friends with her as she definitely needs that to prevent her becoming lonely later on in life. She also needs a love interest as this is something I have been putting off for her for a while.
Anastasie Vernier - Seventh Year Slytherin
Ana is also in her last year of schooling and is practically the opposite of Gwen. She is very uptight, nosy, blunt, and insecure. She wants nothing but to beat her older siblings in her studies and become something better than them (which she won't end up doing anyway). She just wants to be the best at everything and is extremely prejudiced when meeting new people, always thinking everyone is below her, despite her insecurity. She doesn't want any friends and has given up on that ages ago. She just wants to fit in the pack at school before branching out to what she hopes is something spectacular once she leaves. I mostly just need a love interest for her. I haven't figured out her sexuality yet, but I'm leaning towards bisexual.
Professor Landon Carter
Landon has been at Hogwarts for a bit teaching the lower years Herbology. I don't have much to say about him other than that he needs some friends. He, for some reason, tends to be getting along with females more, but I would like some male friends for him, especially now that he is a new father. Maybe someone who is a father themselves and they could bond over this? Landon has been wanting his own child for ages so he would definitely be wanting to talk about it to anyone that will listen. He is a very outgoing man and very open, so this would not be a problem for him. I'm also open to him having students as friends as I think this would definitely be something Landon would have.​