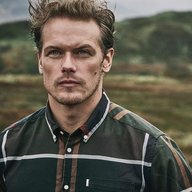 ༺ Journalist ✧ Inventor ༻
Hey everyone!
I'm Grey!
I stumbled upon this gem in my hunt for a fresh take on roleplay in the Harry Potter world. Something that stood apart from the norm which is basically stuff set just after the Trio Era or prior to it, during the Marauders time at large. And alas, I have found what I've been looking for!
I'm an Aussie who has himself a pet greyhound named Nando. He's glorious and is the centre of my world at the moment. I mean, I guess my boyfriend is also the centre of it too.... But at times, he takes a backseat to the hound.

I'm super intimidated by how huge this place is, so please, bear with me as I find my footing and probably ask a whole heap of stupid questions (particularly aiming this one towards the staff...

).
I'd really just love to jump into some roleplay with some people if at all possible. I love formulating in-depth, character driven stuff with people that leads into plots which continue on for months. The more intense and exciting the better!
So please, don't feel shy to message me to try and set something up with Thomas here. He's also still coming together as a character and the best way I find to solidify personalities and attitudes for my character oftentimes comes from me throwing them together with all the other fantastic characters which are already apart of a forum. Of course, he has aspects defined already, but his complexities and the like will need time and threadage to come to fruition.
So please, help me!
I guess this has been my very long winded way of saying, G'day; let's thread and be friends.
- Grey
Last edited: