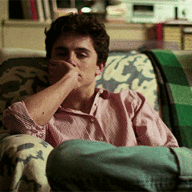 amputee + orphan + angry + alt. seeker
Henlo, so I have three characters to throw at you for some plots so please give me all the ideas.
Flynn North . 2nd Year . Gryffindor
So, my poor boy Flynn. As we can see he is having some fun angsty times this year after losing his right foot and a bit of his lower leg, so now he's just a very angry and bitter boy. If you thought he was hard to get along with in his first year, welcome to his upgraded form of pushing everyone away and snapping at you for literally no reason. He's now got it into his head he's even more unlovable and is never going to be happy ever and thinks his whole life is completely ruined. So yeah, he's doing great. While friends might be out of the question for the moment while he's in this bad way and pushing everyone away, I still have some ideas! He was super excited to finally try out of the quidditch team, so now that's ruined he might need some help getting back on a broom and learning to fly with a foot missing. He's determined to prove he can still fly and still wants to make the team, he just needs to work out how to make it work. Also still open to the idea of romance maybe down the line, someone that he can actually open up to and put his guard down around for a moment so he's not always so angry and jaded at the world. And he's still an orphan and convinced no one is ever going to want to adopt him, so please like... prove him wrong? He could be the child of your dreams! Or maybe not.


Eoin Armati . 1st Year . Ravenclaw
My only account heading to sorting for this time, we have my Muggleborn Eoin. My guesses for houses are most likely that he'll end up in Ravenclaw, and maybe Slytherin depending on how the sorting hat sees him. But generally speaking, he's the middle child of an italian-irish family, loves books more than people and he really thinks magic and everything to do with it is completely ridiculous. So no, he's not really happy to be going to Hogwarts and would much rather forget this magic stuff even exists and to go home. But he can't, so here he is ready to start his first year at Hogwarts and probably hate every second of it. But I'm open to friends, enemies, or relationships further down the line as I haven't really planned anything with him yet. While he can be rather critical and judgemental, he does want people to talk to (even if 99% of his time will be spent in the library). Also, someone to help remind him that he does actually need to bring his wand around with him and bring it to classes and not just keep it locked in his trunk so he can forget about it.

Eoin also has a younger sister, Ciara, who is slated to start at Hogwarts in Y38 as well, so if anyone would be interested in handling her that would be really great and please reach out and let me know!



Hyun Ong Hae . 4th Year. Wampus
And rounding off my lot we have Hyun, a Korean Pureblood and a twin who has just recently transferred from Mahoutokuro to Ilvermorny to start his fourth year, so he is going to be the new face around campus and is excited to start, honestly. He can be a bit of a nerd, likes to keep his grades top-notch (mostly so his parents don't kill him prematurely) but otherwise he's a cheerful enough guy and pretty easy to get along with. He used to be a chaser on the quidditch team for Mahoutokuro so is looking to make the Ilvermorny team now he's here and would love some training buddies and is going to be super open to finding some new friends at his new school. And now he's in his fourth year, his parents are really starting to breathe down his neck about finding a 'suitable relationship' and to keep the magical Ong Hae line going for another generation after him. While that is not at the front of his mind, that is something else he's going to have to start worrying about, so if you have any ideas for that then I am totally open for plotting that aspect of his life as well.
​
Last edited: