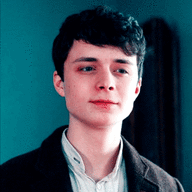 6th Year | King of Flowers | Ollivander's Asst |
Quidditch was both such a strange mix of joy and anxiety for Elliot. He hadn't been sure how to feel when Analei and Arvel had made him one of the team's co-captains, especially after how badly he'd played last year, but he really did love the team, and he tried to focus on that feeling as he and Abian got things set up for try-outs. Having Abian was a great help for Elliot's nerves too, it felt like nothing really ruffled the older Hufflepuff too badly, and Elliot liked having someone a bit older to defer too for difficult decisions.
Elliot eyed the gathering of Hufflepuffs as try-outs neared their start time, checking over the team roster for probably the fifth time since he'd picked it up. Analei and Arvel's spots felt conspicuously open, but despite Elliot's unease about the upcoming season, he felt a small kernel of hope that maybe Hufflepuff could actually make it this year. "
Uh, hi everyone, we're about ready to get started here
," He said after a moment, clearing his throat and checking his watch. "
I'm Elliot Briar and this Abian Hunter, we're your team captains this year, hello
," He said, giving a half wave with the hand holding the team roster. "
If you're here to try-out, please step forward and state your name and position when you're ready. Returning players, get warmed up and help out where you can, thanks,
" He finished meekly. Not the most inspiring start to the season, but Elliot hoped he'd have his public speaking a bit more under control by the time the team was finalized and they were playing games.
| Position | Player |
| --- | --- |
| Chaser | Abian Hunter (Co-Captain) |
| Chaser | Amy Jewel |
| Chaser | OPEN |
| Beater | OPEN |
| Beater | Lauren Davenport |
| Keeper | OPEN |
| Seeker | Elliot Briar (Co-Captain) |
| Alternates | OPEN |
Out of Character:

Returning players are guaranteed their spots as long as they post attendance before try-outs close. Returning alternates, please try out again.

First years, please PM me or Daphne (Abian Hunter) before posting. First years will only be approved to try-out if there are not enough older students to join the team.

If you have any questions, please don't hesitate to reach out to me or Daph. Good luck!
Last edited: