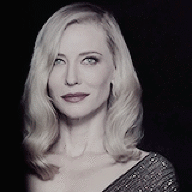 Hogwarts Headmistress Wizengamot Interrogator
Both students and staff are encouraged to enter the costume contest. The categories this year are as follows:
Best Overall
Best Magically Enhanced
Most Scary
Best Group/Couple
Most Ridiculous
Most Traditional Halloween​
Post in this topic with your character's name, what they're dressed up as, and an image of your character in costume. This means an image needs to go along with your post.
The prizes include house points and a trophy for the category winners.
Good luck and have fun!
---
Note: If you are going to post a costume, please make sure it is an actual costume and not an animated picture or cartoon. Also, please post your entries with the actual character you are entering. Don't post Ron and George under Fred's name! Post it from their individual accounts.
Additionally, if you would like a member of Accio to take a photo of your character IC, then simply tag either Vader Hume or Ajaccio Skey in your topics!
​
Last edited: