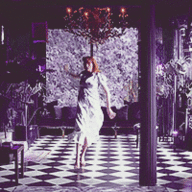 🌼head in the clouds🌼6'3"🌼 🪄ollivanders🪄
Messages

4,534
OOC First Name

Rowan
Blood Status

Muggleborn
Relationship Status

Engaged
Sexual Orientation

Amber ) ( Pansexual
Wand

Knotted 12 Inch Flexible Pine Wand with Fwooper Feather Core and 6'5" Sturdy Carved Walnut Staff With Phoenix Tail Feather Core
Age

3/2030 (30)
Should probably
actually
post an absence rather than just complaining in Shouty at this point huh
About a month ago I slipped on some ice and caught myself at a weird angle. At the time I thought I'd just sprained my wrist and it was taking a while to heal (it's the one I had surgery on a couple of years ago so it's always been touchy) but last week I was referred to a hand specialist who took one look at it and went. I'm pretty sure that's broken.
whoops lol
I've apparently been walking around with a fractured scaphoid since June, which explains why typing has been so painful. I'm in a large metal brace now, which is making typing quite difficult on top of the pain, but tomorrow I'm getting my x-ray results confirmed and at that point there's a chance I'll be put into a proper cast. All that is to say that RP is gonna have to be on the back burner for a few weeks.
If anything is urgent please don't hesitate to @ me, I think I'll lose my sh*t if I don't write at least a LITTLE in this time. I'll still be able to post lessons etc. once the holidays are over, but yeah for now consider me MOSTLY absent.