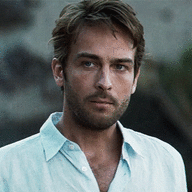 Messages

14,177
OOC First Name

Emzies
Blood Status

Unknown
Relationship Status

Married
Sexual Orientation

Heterosexual
Wand

Knotted 12 1/2" Sturdy Fir Wand with Thestral Tail Hair Core
Age

4/2015 (38)
We all have our favourites, though - which is why it's HNZ birthday tradition to compile a list (or lists!) of your favourite moments, RPs, characters, ships, emoticons, games... go wild!! You can make as many or few lists as you like on any subjects at all. As we're celebrating HNZ's 16th birthday, we're asking you to come up with your favourite 16 things from each of your chosen categories.
No matter how old HNZ gets, I always wish I could pick more

but without further ado, here are my top 16s lists this year, in no particular order!!
1. Ouchie (Orwell & Archie)
2. 3rd year slytherin girls
3. That week I spent getting carpal tunnel syndrome from clicking all the permissions
4. Ava and Vader
5. Giselle Rosenberg
6. Onie
7. Samuel Phillips
8. Tybalt and Rhi, rekindling, marrying and having a family.
9. Nicole Fisk
10. Eric Holland
11. Eric and Minnie
12. Selene Le Fey
13. Lunar
14. Professor Kalif Styx & Professor Misha Haden - best bros forever
15. Chloe Thompson
16. Blake Irons; his whole being, his whole arc