Hello! So, I've got three students I'm hoping to exercise a little because they need it.
The first is Flynn Kaster.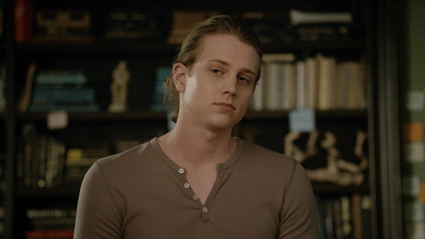 Gryffindor Third Year​
​
So, Flynn Kaster is a third year Gryffindor boy that transferred into HNZ this year, after being homeschooled by his family in Australia. He's one of six kids, and has an older brother and younger sister at Hogwarts, both in Hufflepuff. He doesn't mind the fact that he's been placed in a different house to them, as he's had numerous family members at the school in the past, and is happy to be in Gryffindor like his aunts and uncles before him (and they have a trampoline, which he's very excited about). Flynn doesn't specifically go looking for trouble, and he will swear up and down that trouble simply 'finds' him, but he has a knack for encouraging mischief without properly considering what he's doing or saying. He lives by the seat of his pants, basically. If something sounds fun, he'll do it, and if it sounds boring, he'll either make it fun or refuse to do it. He doesn't dislike people easily, as he is very good at making himself get along with others, however, he may be a bit too much for others at times.​
​
Flynn needs pretty much everything, since he's new to the school. He has no long-term plots or whatnot that I have to worry about, so friends, love interests, people he annoys, etc. Love interests can be male or female, but I'm not aiming for any final discussions at the moment.​
The second is Donna Ramsey.
Hufflepuff First Year​
​
Donna is a first year Hufflepuff and Flynn's maternal cousin, though the pair rarely think about each other because he is far too busy causing trouble, whilst Donna is too busy picking flowers. Donna is an only child and the pride and joy of her hard working parents. Donna is a ball of sunshine and all-round a pleasant person to be around. She's motivating and supportive, but won't hesitate to scold a friend if she thinks that they're doing something wrong, and won't join in on things that she thinks are bad and will discourage others from doing them. She probably wouldn't dob, but no promises. She's not the most sensible, but her heart is always in the right place. Donna occasionally plays jokes and pranks, but they are of the benign sort, like surprising someone by throwing a puffapod at them, or sticking a cotton bud into a shampoo bottle and then having a good laugh about it.​
​
Donna needs everything. Friends, in particular. She has no long-term plots except for the strict instruction from
@Daisy Parker
that I'm not allowed to kill her, so right now, this Hufflepuff will be living a long and happy life.
Until I can talk Donna around...
I'm up for all kinds of plots with Donna - she's a darling.​
Last but not least, is Nikola Raven.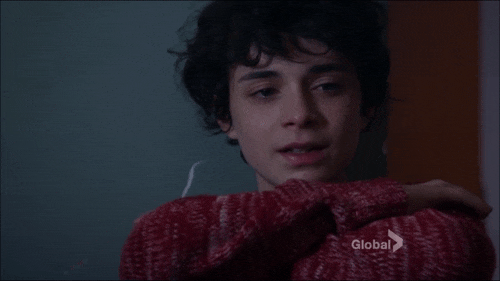 Ravenclaw First Year​
​
I'm almost lazy enough to just link his bio and be done with it, because almost everything you need to know about him is in there, but it's a whole thing that I don't expect anyone to read. In a nut-shell, Nikola is a fairly sheltered and conservative kid that has just been thrust into the Big Wide World, filled with crazy cousins, a diverse student body and a whole bunch of new rules he needs to learn. Nikola lives and dies by the words of his father, who has basically given him the vague instructions of 'be good' and 'don't embarrass me', which means that Nikola is both overwhelmed and stressed. He's trying to be The Best, despite not being particularly ambitious, and follow all of the rules, despite being very tempted to bend a few so that he can learn new things. He's had a bit of a funny childhood so far, with his older brother eaten by a hag, his mother dying when he was young, and both being immortalised as portraits at home, so he feels like a bit of an alien. He loves explaining things to people, however, as he values sharing knowledge and learning new things. He's not interested in behaviour that sounds like it will hurt someone, however, and may find himself getting into situations he'll regret if he does find someone being bullied. He can be fairly dramatic in the face of disappointment and become consumed with failures.​
​
I'd like for Nikola to have some solid friendships, as he'll be needing them when he's older. I'd also appreciate it if there's someone out there that can get him to loosen up a little. Love interests down the line would be interesting, though that can be discussed later in private.
---
There you have it. Hit me up with any ideas and we can discuss them and see how things go.

​
---