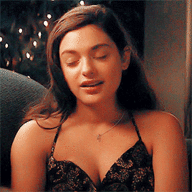 🧊 Ice Queen | Distant | Dutiful 🌹
Messages

91
OOC First Name

Daphne
Blood Status

Pure Blood
Relationship Status

Too Young to Care
Wand

Straight 13 1/2 Inch Rigid Hazel Wand with Essence of Belladonna Core
Age

12/2040 (11)
Hi guys!
As you may have noticed, I've been a bit busy lately but I still want to plot. This year I only sorted Natalia, and I would like to focus on her a bit with plotting. This PD is mainly for her, but I'll list a few other characters I am happy to do things with underneath.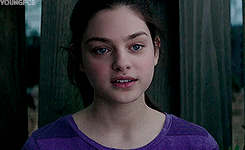 Natalia Novak
aesthetic
Natalia is very reserved, cold to people she doesn't know. She has been taught to look down on people from outside the magical world, and to curry favor of established magical families. Natalia is very loyal to her family and very dutiful. When her parents tell her to do something, she will always do her very best to obey them. She wants them to praise her, and has on multiple occasions snitched on her sister when she did something that was against the rules. Unless it goes against her duty to her family, Natalia looks out for herself first. Natalia is competitive, she wants to be good at what she does. She can be arrogant and feel like she is better than those around her. Deep down, she can be very sad and lonely, but she would rarely ever show that side to anyone. It is much easier for her to pretend indifference rather than reveal she has some sort of negative feeling that isn't outright disdain. She has respect for authority figures and has been raised with strict manners.
Natalia has been approved to be a pureblood. Her parents are strict and put pressure on her to socialize with other people in pure families, as well as other established wizarding families in NZ even if they're not purebloods speficically. It's something I don't have a lot of experience with, but I would like to plot more with other pureblood kids. Natalia would be pressured by her family to befriend them, but might not be very good at it. For later down the line, there would be the same pressure for romance as well.
What I'm looking for:
People to challenge her beliefs, people she feels like she has to hang out with but wouldn't necessarily get along with (purebloods or established families), a few people she can be friends with (parent approved or not)
​


I also have my two second years that I could use more plots for:​
Ivy Ashworth

aesthetic

She's part veela and very studious and competitive. I intended for her to be pretty social, but so far she's mostly been annoying people. Ivy has a very narrow view of the world and only sees value in magical things and proving she's the best witch. This has to do with hangups her father has about her part-veela heritage. When she gets older, she'll start to embrace that part of her history more, which is something I want to start next year.

What I'm looking for:

Friends/people that can put up with her. Academic rivals. People for plots related to her part-veela looks when she's a bit older (think: crushes ect. It's a bit early for those plots but I'd like to talk for the future as I have ideas!)​


Violette Holland

aesthetic

Violette is quiet and shy, and has ambitions to travel the world one day. Which is not what her family has in mind for her. Violette is under some pressure to make use of her familial connections, especially with her aunt who is the Minister of Magic in New Zealand. But Violette is terrible at socializing and prefers to be by herself. I've also started to notice that she is a bit of a follower. She could easily become some popular girl's lackey, and could also easily be manipulated into doing things she didn't want to do necessarily.

What I'm looking for:

Friends, people who can get her out of her shell, bullies would be fun, someone to follow.​

​
I link aesthetic boards because I almost feel like I can explain my characters better with those than with my descriptions. I also have a lot of other characters I'm always happy to plot with. Feel free to PM me or reply to this with other ideas as well.
I also realize that different parental pressures have been a bit of a theme for me lately with my chars