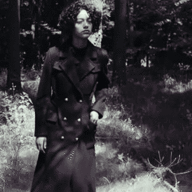 aussie | adopted | defensive | tomboy | skater
Messages

282
OOC First Name

Rowan
Blood Status

Unknown
Relationship Status

Seeing Somebody
Sexual Orientation

Phoebe ) ( Lesbian
Wand

Knotted 14 1/2 Inch Flexible Oak Wand with Meteorite Dust Core
Age

12/2032 (20)
The Basics
​
Name: Charlotte "Charlie" Valeria Madison
Meaning:
Charlotte - Petite, Valeria - Strong
​
Birthdate: December 15, 2032
Zodiac:
Saggitarius
Strengths: Optimistic - Independent - Cautious - Friendly - Sincere
Weaknesses: Restless - Unemotional - Inflexible - Temperamental
As a Sagittarius born on December 3rd, your personality is defined by your assertive, restless and open nature. When you know what you want, you do not hesitate to share it with others. You will work hard to achieve things you wish to accomplish with certainty, although you may challenge to discover our true interests. You are restless in your pursuits, tending to explore varying topics and subjects. Your eclectic nature is paired nicely with your openness. Although they may feel you are a bit frank at times, your friends, family and coworkers appreciate your honestly.
​
Hometown: Sydney, Australia
Blood Status: Unknown
Wand: Knotted 14 Inch Flexible Oak Wand with Meteorite Dust Core
Length:
A little on the longer side of things, wands of this length are slightly more uncommon and not easily forgotten by others.
Style: The knots of this wand's original wood remain clearly visible - earthy, this style of wand is perhaps most traditional and closest to nature.
Wood: Oak wands are excellently reliable no matter the situation they are found in - they withstand the greatest challenges and remain largely unscathed.
Core: This wand core works well for people who adapt easily to their surroundings while still maintaining their own personalities. Meteorite dust seems to produce wands that are useful in Divination work.

Flexibility: Flexible: Not easily broken, this wand performs under strenuous circumstances with little effort - though how well it performs is ultimately up to its wielder.
​
Hogwarts House:
Gryffindor

Appearance
​
Hair: Charlie's hair is thick and dark brown, cut in a short tomboyish pixie.
Eyes: Dark brown.
Build: Slender and angular.
Complexion: Warm, clear brown.
Style: Varying between androgynous and tomboyish.
Distinguishing Features: Charlie's posture is quite standoffish and introverted.
Playby: Damaris Goddrie

Personal
​
Personality: Charlie is slow to trust, and that, combined with her straightforwardness, can make her come across as blunt and rude at times, but behind that is a sweet, caring person who's had a hard time. She doesn't hold many people close in her life, preferring to keep to herself, but she's likeable enough, and can make superficial friends easily enough if she tries. Charlie likes to be around people she knows, but she rarely trusts them completely.
Strengths:
-Charlie is very self-assured and deals with adversity well, trusting in herself and sticking to her guns when challenged.
-Charlie has a strong sense of justice and won't hesitate to defend those who need defending.
-When Charlie puts her mind to something, she sees it through and gets it done.
Weaknesses:
-Charlie can be reckless at times, trying stunts and getting into fights beyond her skill level.
-Charlie can be overly blunt and aggressive at times, and isn't always in perfect control of her feelings.
-Charlie often sees things in black and white, and can make judgements without considering all angles.
Hobbies:
Skateboarding - Charlie has been skateboarding since she was very young, and knows a good deal of tricks.
Surfing - Charlie's adoptive sister taught her a bit about surfing, but she's never been quite as good as Emily.
Guitar - Charlie has recently taken up guitar, though her technique is still a little shaky.​
Personality Type: ISTP (The Virtuoso)
Virtuosos love to explore with their hands and their eyes, touching and examining the world around them with cool rationalism and spirited curiosity. People with this personality type are natural Makers, moving from project to project, building the useful and the superfluous for the fun of it, and learning from their environment as they go. Often mechanics and engineers, Virtuosos find no greater joy than in getting their hands dirty pulling things apart and putting them back together, just a little bit better than they were before.
Strengths:
Optimistic and Energetic, Creative and Practical, Spontaneous and Rational, Know How to Prioritise, Great in a Crisis, Relaxed
Weaknesses: Stubborn, Insensitive, Private and Reserved, Easily Bored, Dislike Commitment, Risky Behaviour
​
History: Charlie was abandoned as a baby, found crying behind a bush in a public park. There was no trace of her biological parents, and she grew up being passed from foster home to foster home, stability never a feature of her life. She never grew too attached to any of her foster families until she and Emily were taken in by the same family, and the two grew to be very close friends. They stayed in touch through different homes and reunions, both old enough to feel certain that they would be trapped in the system until adulthood, but at least they were no longer trapped alone. That changed though, when Maria Madison was brought in to counsel the group both girls were in one year. Charlie connected with Maria like she had never connected with an adult before, and Emily felt the same, and not long after, both girls had a new family at last, Maria adopting the two with open arms. A couple of years later, Maria took in another boy, Finn, and Charlie and Emily adapted easily to the new sibling, their little found family of four finally complete.
Health:
Has had a few broken bones and bad injuries over the years, one of which left a long scar on her right shin. Otherwise perfectly healthy.
​
Details
​
Goals: To be entirely self-sufficient and only need to rely on herself.
Fears: Betrayal.
Secrets: Charlie longs to be cared for and looked after, but finds it too difficult to trust anyone.
Regrets: Trusting people in the past who hurt her.
Favourites
Colour: Brown
Food: Ramen
Smell: The ocean, wood, food cooking
Music Genre: Rock
Animal: Cat
​
Family​
Adoptive Mother

Name: Maria Madison
Date of Birth: 2011 (39)
Blood Status: Mixed Blood
Occupation: HNZ Counsellor

​

Adoptive Sister

Name: Odette Madison
Date of Birth: 2031 (20)
Blood Status: Mixed Blood
Occupation: Moutohora Macaws Beater

​

Adoptive Sister

Name: Emily Madison Date of Birth: 2034 (16)
Blood Status: Unknown
Occupation: HNZ Student
House:

Gryffindor

​

Adoptive Brother

Name: Finn Madison
Date of Birth: 2039 (12)
Blood Status: Unknown
Occupation: HNZ Student
House:

Ravenclaw

​
Last edited: