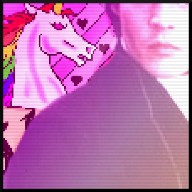 "I am the hero who eats the lesser man..."
We've successfully moved HNZ to a new server!
This will alleviate much of the pressure we'd been feeling on the old host (where we were fast approaching our maximum storage capacity) and will give us lots of flexibility to upgrade the server quickly as needed in the future.
I want to thank everybody who donated to HNZ during the birthday celebrations, as it's those funds which made this move possible - and all of you who keep your adblocker disabled on HNZ, because every penny helps!

What's new?
Not much for you, I'm afraid! We incremented our forum software two minor versions, so there shouldn't be much change there.
A few things you might notice are:
We've also made shouty snappier (faster refresh rates) since we're on a more solid server now!
We've added a few login/connected accounts options (that might make guests more likely to join us quickly!)
Emails might be strange for a bit! Emails are always the bane of a new server's existence, as big email juggernauts like Google arbitrarily decide what's spam and what's not. I encourage you to check your junk mail for HNZ emails and mark them as not spam to help us out!
A quick warning!
The move meant changing some of the site system architecture to work with the new server software. I did this work a month or two ago, and tested it a little - but it's possible I might not have made the needful changes in every file. If that's the case, you might encounter one or two features in site systems that don't work right away. Please just let me know! (It's also possible that domains could still be propogating for some of you - so if the errors aren't able to be duplicated by me, patience will be the key.)
Thanks for all your patience today, and we hope you enjoyed chatting with each other on discord (and we encourage you to chat with each other just as veriociously in shouty - no more 10 second delays before a post appears to others!

).
See you around the board!
-Nick