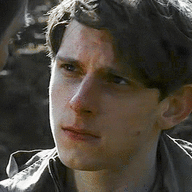 Messages

13
OOC First Name

Kris
Blood Status

Half Blood
Relationship Status

Too Young to Care
Age

7/2044 (9)
If he thought about it, Cameron had no one to blame for this but himself. He'd complained about bored he was at home and now his mother had managed to track down the magical group thing that Cameron was certain he was going to hate. He was sure his mother thought it'd teach him all sort of magic things so he wouldn't be a complete mess
when
he finally started Hogwarts, but Cameron wasn't convinced. So far he couldn't even get his first patch onto the sash.
There must have been a trick to it he was missing. It wouldn't just stick to it, and Cameron didn't know how to sew. He'd been sat on a bench after leaving his first Niffler scout meeting and was contemplating just throwing his new sash in the river when the patch fell off for the 20th time. Maybe it could tell he was crap at magic and it was a sign he should just give up. Groaning, Cameron opted for simply slumping on the bench, throwing the sash over his eyes.
OOC: Questions about scouts? Check here!