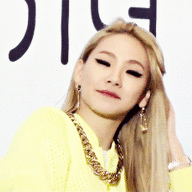 Messages

1,847
OOC First Name

Lovi
Blood Status

Mixed Blood
Relationship Status

Seeing Somebody
Sexual Orientation

bi (syrus)
Wand

Knotted 11 Inch Unyielding Mahogany Wand with Hippogriff Feather Core
Age

6/2030
Round 6 is CLOSED. On to...



Round 7
I want something that inspires you to make a new character.​
Real life example from Lovi: One day, while I was scrolling aimlessly through the internet, I saw a dainty and elegant teapot. As a long time HNZ member, of course, I felt inspiration overcome me
. "I want to make a character that is as elegant and dainty as this teapot."
Several seconds pass, and I had their physical features planned, their place in the family tree of a current character set, interests, and major events from their past to embody the elegance and refined taste of the teapot.
Then, I threw it all out the window because I had homework I needed to get done, and being on Facebook was not going to help me learn about accounts payable subsidiary ledgers.

Your entry can be from an object, things, or even based on that child you witnessed drop their ice cream on your way home; or inspired by your dog somehow getting stuck in a cabinet.

This round ends: June 5th at 11:59pm PST