The last two weeks have just seemed to fly right by for me, not sure if any of you feel similarly. I was surprised that it was already time for another BWU. But here we are, and this is our last BWU before sorting begins so there's a lot to discuss. Let's get to it!

It's almost the end of the semester!
'tis true! It is now study week!! Which is also usually lesson catch up week, so enjoy!!



Graduates: If you haven't replied to your HoH about who you're planning to invite to graduation, don't forget to do that soon. Graduation begins at the end of the week!



Exams begin next Monday! We encourage those professors who teach OWL and NEWT levels to consider posting those exams a few days early to allow RPers time to complete. We're pretty sure the RPers will appreciate the extra time!




Slytherin vs Beauxbatons
The final quidditch match of the season, Slytherin vs Beauxbatons, is underway! Any predictions on who will win?

Great work to everyone involved throughout the season!



Events, events, events
Even though the end of the year is quickly approaching, it doesn't mean there aren't a lot of fun in-school RPs to drop in on:


Electives Fair - second years, check it out and get the free snacks while you browse around at the tables!
Bonfire night?! - The Brotherhood & Heta Omega have coordinated a fun event.
Hogwarts Monthly meeting - This one isn't open to everyone, but if you're part of the club, you should join!



CAC talent show had its grand finale!
The CAC show has come to an end! If you haven't checked out the fun performances, you can find them here and react here. Big thank you to the club leaders, Mia and Emzies, for organizing and to all of the participants. Points have been awarded!


Apps closing very soon!
With the end of year approaching, just a quick reminder that we usually close apps to help us be able to re-direct our efforts towards promotions, sorting, and hiring. So you should expect apps to close imminently. If you've been waiting to submit an app, don't wait too much longer.


School Supply purchases are a thing again!​
Another reminder as we speed along to the end of the year, this one for professors. If you haven't already, please get your supplies added to the gradebook.
This should be done before the end of year feast gets posted.
We encourage you to coordinate with shopkeepers if there's a supply for your class not currently in stock anywhere. More information about this can be found in the professor's area.
If you have any questions about how to add supplies or are having other trouble with the gradebook, please reach out to staff.
Students:
Get ready to purchase supplies for all of your classes!
Spring cleaning
We encourage shopkeepers to get ready for the next break. Here are a few areas to check in on: archiving (and completing where applicable) old sales RPs to make room for the new ones about to begin; checking in with staff/hiring new staff; making sure inventory images aren't broken; working with profs on inventory requests; considering some events, etc.

​
Stocking Up - Vanity and Milo get into a fight in Gambol & Jape's that ends with a bang.

Was that a ghost? - Two best friends in a search for a ghost with surprises in-store to come...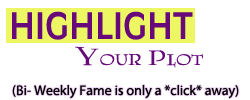 ​
Exams
Break RPs
Hufflepuff making an epic comeback and taking the cup? :
SORTING!

SO MUCH HAPPENING! And more to come in the week's ahead.

Have a great two weeks, everyone!

~Cyndi
(On behalf of the HNZ Site Staff)