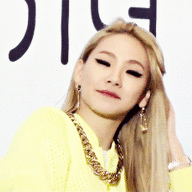 Messages

1,947
OOC First Name

Lovi
Blood Status

Mixed Blood
Relationship Status

Seeing Somebody
Sexual Orientation

bi (syrus)
Wand

Knotted 11 Inch Unyielding Mahogany Wand with Hippogriff Feather Core
Age

6/2030 (25)
Hi everyone! Can you believe it is already October? I am SO ready for spooky season! We have a short update with some big announcements this time around.
Electives Fair
The Electives Fair has been up for about a week now, and we encourage second years to attend! @Professor Warren Spencer is super excited! Let us not disappoint him


Final Quidditch Match

Unfortunately,

Hufflepuff

won the Quidditch Cup! Hufflepuff is now responsible for taking on Ilvermorny and winning for Hogwarts New Zealand. The game starts TOMORROW

and as a reminder, all Quidditch chat here and not Shouty. Get ready! I still do not see any loser party for Slytherin...yet
SDA-sponsored Duelling Tournament
The Dueling Tournament is in round 3, and it's been exciting.
If you haven't caught up, a list of topics has been posted here, and there are already 3 champions. Catch up!

Lastly, let's take a moment to also thank Kris and Kiersten * for the time they are dedicating to this event.


Brightstone Weekend
Our favorite time of the semester is here! The Brightstone and Makutu Mall forums are open for students. The Weekend ends at the end of this week, so start your topics and finish them (if you can

). See any that you really, really liked? Submit a Plot Highlight!
Spooky Story Competition
If you have not seen the Spooky Story Competition thread here you go! Using emoticons and as few words as possible, create a prize-winning story that will scare us to

!
Donna and Kaitlyn are stepping back
Life doesn't always go to plan, so you have to adjust. As a result, Donna and Kaitlyn are stepping down from GMing. Let's thank them for helping the site run smoothly and support them. We hope that when life calms down for them they may find their way back to us.

Additionally, since Site Staff is down by two people, expect more time to handle things. Please be patient with us, and the report button is the fastest way to notify Staff of issues. This is especially true when spam manages to escape us.


Backseat Moderation
We have noticed backseat moderation is on the rise, and we want to remind everyone there is a report button to report rulebreaking and potential rulebreaking. If there are concerns about roleplays, like whether or not something goes beyond the norm of the 'typical' experience for a witch/wizard and warrants a special plot request, you should reach out to Admin. It is appropriate for Admin to reach out to members on rulebreaking, especially if a plot request may be needed.

​
New Friends

Where there is love and a new family is being made.
Characters: Killian Taylor, Marley Pattinson, Teila Owens-Lee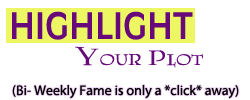 ​
Competitionsss
Hufflepuff Quidditch superiority?
That is all folks! 2 weeks until we meet again!

(On behalf of the HNZ Site Staff)
Last edited: