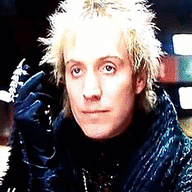 Slytherin HoH / Patriarch / Former Death Eater
Messages

7,545
OOC First Name

Kaitlyn
Relationship Status

Married

My turn to give out the news! It might be short, but only a handful know that I am suffering from carpal tunnel syndrome which is acting up, so forgive me for being a little bit shorter this time around, and taking a little longer!

Break week!
This is the week to play catchup with lessons! Exams are next week, so we know what we need to do. Make sure Gryffindor loses. Professors need to make sure that they are caught up with grading, and those with students can get all their lessons done at once.
You know who you are.

Seventh Years: Check yo' PMs.
As the title says, you need to check your PMs. Graduation is coming up, and if you want to thread with your relatives, might want to give your HoHs your people before it is too late.

Quidditch
It was a big shocker for Ilvermorny to go to HNZ this time around, but not so much with Slytherin. And was it to anyone's surprise that Slytherin brutally won? I'm sure even Styx was impressed.
So, a big thank you is in order for the quidditch captains and their teams for an amazing year! Great job everyone!



Graphics Competition: Winner
We have a winner for the graphics competition! We have some very talented graphics makers on the board. And for this competition, we have a winner, Claire! The shop does look clean and probably a lot better than the one in Europe, right? You can see the entries here.

Writing Competition: Winner
Here is a competition that I would suck at, but regardless, we have many talented writers here! And the winner of this one is Steph for her amazing poem! She submitted two, which is impressive by itself. The other poems are also amazing and deserve our love, so go check them out here.

Birthday Fun: Continues
Birthday fun continues on with two games: wereclown and white elephant (though this one is now finished)! Wereclown has everyone turning on each other, and white elephant...has everyone stealing from each other. The audience is bound to enjoy this more than the players.

Feel free to read up on both!


What? None here? How dare ye!

Have a plot that you think everybody should read? Submit it for the next BWU!

Supers winners! I swear if I get another year of killing another character I am killing another character out of spite
Accio!
Graduation!
Sortinggg
OWLS/NEWTS oh wait that's not something to look forward to....
Questions/concerns/comments, etc, post below!
~ Kaitlyn
(On behalf of the HNZ Site Staff)