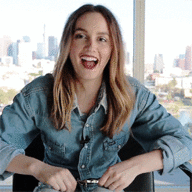 Messages

1,365
OOC First Name

Kait
Blood Status

Mixed Blood
Relationship Status

Married
Sexual Orientation

Heterosexual
Wand

Curly 11 1/2 Inch Flexible Vine Wand with Chimera Scale Fragment Core
Age

12/2027
Welcome to the latest installment of the bi-weekly update! We've got quite a bit going on right now, and I can't wait to update you! Here we go!
Graduation
Graduation has finally come for all of our seventh years. We wish you all the best in your future endeavors. You can find the graduation area here to keep up with the festivities.
End of the Year Feast
Along with graduation, it is the end of year 36! Please join us for the end of the year feast! It should be a good time for all!
Sorting and Transfers
With the end of year 36, comes the beginning of year 37! Sorting is now open. You can read the announcement here, and you can find the sorting forum here. Please make sure you read the information on sorting if you wish to sort your character, and read the information on transferring if you have a non-first year that you would like to attend HNZ.
Hogwarts Monthly
The latest edition of the Hogwarts Monthly is hot off the presses! Catch up all all your Hogwarts news here!
Accio!
Our latest Accio! edition is out now! Check it out here to see who won superlatives and for a recap of the year.
Now Hiring!
We are currently hiring for several professor positions and a shopkeeper position. You will find that information here for professors and here for shopkeers. Being a professor is a huge part of HNZ, so check it out if you might be interested.
Allowances
All students and professors have been given their annual allowance. Feel free to go on a shopping spree!
Holiday Forums
All holiday areas are open to students. Enjoy your break, and have too much fun!
Shop Bugs
Shopkeepers, now is the time that bugs in the shopping system tend to appear. Please let Nick know if you notice anything glitches with the system.
Apps are closed
If it isn't an application for sorting/transfers, galleons, standard group change, professors, shopkeepers, or a face claim, then it is closed until after sorting season. Please be patient and wait for the applications to open back up.
Character Spotlight
Congratulations to Charlie (Flynn North) for being the spotlight character this month! Please read the entire spotlight announcement here! Don't forget to ask Charlie questions in the spotlight shouty!
Advertising Sorting
We are advertising sorting across the internet once more. Please be patient with our influx of new members, and direct them to site staff for help. Remember, only pm one member of site staff. Be patient and wait for their response.

​
A toast to trouble

Two first years are annoyed that they aren't going to brew any potions in their first year of potions. They decide to take matters into their own hands and brew one without supervision. They gather all the ingredients except for one. Glitter instead of powdered moonstone, it wasn't a wise choice and two other first years find the mixture and get the blame.

Ruminating on Roses

Samantha and Sydney talk about receiving roses from Valentine's day when Samantha is slowly hurt by Sydney's words.

The Studies of Unexpecting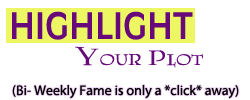 ​
Sorting all the characters!
Quidditch
Halloween!!
Whew! That was quite the update! Thank you for sticking with it to the closing! See you next time!
~Kait

(On behalf of the HNZ Site Staff)