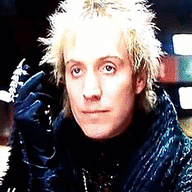 Slytherin HoH / Patriarch / Former Death Eater
Greetings everyone!

As everyone may know, almost every month, we celebrate someone with their hard work on their biographies! The site staff look far and wide to find someone special to nominate for this month. And this month, we have discovered a truly amazing biography, belonging to Flynn North, the RPer being Charlie!

Flynn North is an adorable first year Gryffindor that I enjoyed reading the lessons of, while I was teaching DADA for the younger years that is. Here is the biography to go look at! (Also, you might remember seeing that Charlie said in the shoutbox that Flynn's biography is just information slapped onto a thread

)

And, without further ado, here is the fated, worth waiting for questionnaire!


What was your initial thought when you were contacted about being spotlighted?

Well, first off I have popup notifications enabled on windows so I go a nice popup out of the blue titled 'your biogrpahy caught our attention' and I totally started to worry that I had written something wrong and was in trouble. So thanks, for that

Secondly was just pure shock because wow I didn't expect this in the slightest.
What was the inspiration for your character?
I had zero planning. I happened to check the site to notice it was nearing the end of a sorting period so was simply 'wow gotta come up with something'. The process was going to a name generator and generated something I liked, registered the account, and then rushed to the sorting application and sort of just let him appear in my head as I wrote it. So I wouldn't really say I had any inspiration, he's just his own character and did his own thing. I'm just the poor sod having to write it.
What is your favourite RP that your character has taken part in?
There are a lot of rp's that I have really enjoyed writing, so don't think I could just pick one that I like the best. I just love writing with all you guys and are blessed you can actually put up with this terror of mine

What is your favourite aspect of your character?
How he just speaks his own mind and doesn't let anyone tell him what to do. Not even me, and I'm the one writing him. Though it does mean he doesn't exactly get on well with other people and friends are hard to come by. But maybe that will change and he won't end up growing old as a crazy old man who yells at clouds because he has no one else to talk to.
Your least favourite aspect?
How much of an ass he can be. He has a great habit of being rude to literally everyone off the bat and not caring about it. I'm someone who loves my character having lots of friends, Flynn has a total of one person he actually calls a friend and then one he looks up to more as a mentor than a friend. Everyone else he's annoyed in some way and has decided he doesn't like them. So that's fun.
If you could meet your character in real life would you want to? Why or why not?
No, absolutely not. Have you met Flynn on board? He's an annoying and rude little jerk and I think I would have to refrain myself from punching him.
What do you feel your strength in developing characters is?
Coming up with really bad and evil ideas to ruin their lives literally out of nowhere. My brain is hardwired for angst and no one can stop it. I will come up with at least evil idea for all of my characters, but the question is if I actually end up going through with it or not.
Your weakness?
I really really cannot do headcanons or develop those little quirks different characters have. Generally, I feel like I don't need them to get a good grasp of the character in my head. And I know a lot of people love doing headcanons and always give me a '????' look when I tell them I hate doing it.

What would you recommend to those looking to further develop their characters?
Throw them into as many random roleplays and different situations as possible and see what happens. Sometimes, those random threads out of nowhere end up being big turning points or uncovering truths about the character. Those threads have the potential to be better development than planned threads.
What are you most looking forward to on HNZ in the next several months?
For the first time, I have actually managed to not ghost on the whole site and have a character coming into their second year that I am present for. Woo go me.

But in all seriousness, I am really looking forward to all the new rp's to take part in and have some... 'fun' times planned in the coming weeks for Flynn.And of course, all the new opportunities that might pop up and the chance to get to know even more of your amazing characters

What is your favourite part of HNZ?

The people, by far. You are all such lovely people and I always enjoy chatting with you all. And you have some really amazing and interesting characters and great creativity to come up with it all. You guys really are the reason I can't ever stay away for long.


So, let's bombard Charlie with questions, comment, and love over Flynn North! Congratulations!

~ Kaitlyn
(On Behalf of HNZ Site Staff)

And yes, I did that on purpose.