[sticks one hand out from under a pile of threads] i want... new plots.... 2.......



I'm gonna preface this by saying I'm not the quickest to reply, I have a bad habit of taking on way too many threads at once and taking a while to get to stuff. Feel free to @ me if I miss something for wwway too long, but I'm trying to be realistic about both my RP speed and. how many plots I can realistically agree to this time around

Anyway here's all of my Hogwarts based characters in a cool table for your plotting pleasure. Feel free to suggest stuff for
my non-Hogwarts characters
too, but I am NOT making a table that big
Nell Wright

Ravenclaw 7th Year • HM Editor no free time only stress no feelings only stress

​

Clifton Ward
Hufflepuff 7th Year • Accio Photographer open mouth, insert foot

​

Blake Irons
Slytherin 7th Year • Quidditch Captain
love and kindness are good things actually?

​

Nell spent all of sixth year trying to smooch away a broken heart, and she wound up with feelings for a new person, and not having gotten rid of the old feelings. Basically, she's a mess, and looking for absolutely any distractions she can find. The Nell Wright Kissfest of Y37 is officially over, but she could definitely use some friends to shake some sense into her.​

Clifton is another one who needs sense shaken into him. He's been doing relatively well after a shaky start to the last year, but the repercussions of how badly he messed up with Lily still haven't totally caught up with him. He's got a messy year planned ahead, and mostly just needs friends who will be gentle with him, but not put up with any nonsense.​

Blake is in a pretty fragile place right now, unsurprisingly. He doesn't regret choosing love over his family, but he's got a lot of baggage he's only now beginning to really examine, and it's going to take a lot of unpacking. He pretty desperately needs friends who aren't tyler to help him figure out who he is without his father's influence, and help him figure out how to be Nice.​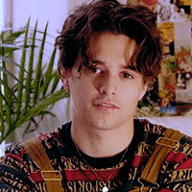 Connor Holland
Hufflepuff 5th Year • Buff Beater
pls stop pushing this very nice boy
​
Connor had a ROUGH year and he is NOT having any of anyone's guff this year. He is GUFFLESS he has NO TOLERANCE FOR GUFF. He really urgently needs some friends who didn't buy Nicole's lies about him and Eric, which.... probably means people from other years, unfortunately. Would also be down for any kind of drama with his own classmates, bring it alllll. Could also possibly discuss romance plans with boys from years 4-6, but I have a handful of things on the cards already.​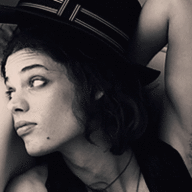 Finn Madison
Ravenclaw 4th Year • Weirdo Artist
[pigeon meme] is this a fully fleshed out character?
​
FINN NEEDS PLOTS DEAR GOD GIVE THIS BOY SOMETHING TO DO. I've really badly neglected Finn, and I'm hoping to devote a lot more time to him this IC year. He's a sweet weird art boy who likes the paranormal and collects pretty crystals like what more do you even want?????? Friends, enemies, bullies, romance (boys years 3-5 only) I am down for whatevs pls plots pl s​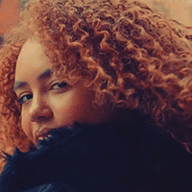 Hester MacGillivray
Gryffindor 3rd Year • Ray of Sunshine
ok but the sun is rly hot tho that would hurt
​
Hester is an absolute scamp and a rascal and a delight and she always needs more to do. I would be really keen for her to connect more with her roommates, for better or worse. (So far all I really know is that she likes Blue and hates Seraphina and Ivy, and there are so many interesting chars in that group I would lllLLLlove her to meet.) Also always down for enemies if anyone has ideas, and romance is.... posssssibly on the table, but I kind of like the idea of her being a late bloomer, so we'd have to chat about the dynamic.​
Jenna Irons Slytherin 2nd Year • Aspiring Queen Bee mean girls was a how-to guide right?

​

Maggi Watties Gryffindor 2nd Year • Broadway Dreamin' bop bop bop bop to the top

​

Jenna needs henchpeople FRIENDS SO BADLY. Her first year at Hogwarts was awful, and she really isn't in the place she hoped she would be. Do you like bullying???? Do you like fashion??? Do you like horses????????? if your answer to any of the above was yes please direct all applications to Jenna Irons @ some room full of losers ew in Slytherin House. Also definitely down for her to fight and/or bully some folks so hmu​

Maggi also didn't really have a good time her first year at Hogwarts, and I'm really eager to flesh her out a bit more. She's sort of resigned to being stuck here now and hoping to make the best of it while she can. Friends would be rad, possibly enemies though she's pretty easygoing most of the time. Any performing arts-ey people especially welcome cause Maggi is DESPERATE for the stage and it is bumming her right out​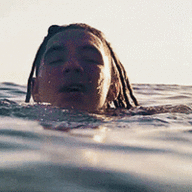 Manaia Te Rangi
Hufflepuff 1st Year • Mean As Muso
bruh chill out lets jam about it
​
Manaia is my newest boy fresh out the boy factory. He's Kahurangi's oldest nibling, and very excited to finally be at Hogwarts. He's generally a pretty chill, enthusiastic guy who enjoys life and doesn't like to worry too much about the small stuff. Big ol muso if you wanna jam with him, already affiliated with the dudebro band \m/ I'm down for any kinda plots with him, I have some thoughts about his character trajectory in future but for now I just wanna see where he fits in and get him out there.​
~Professor Kahurangi Josephs
Ancient Runes Yr 5-7 • Ravenclaw Head of House expecting to be expecting

​

Maria Madison
HNZ School Counsellor • Mum of 4

maria is FINE with her rapidly emptying nest shes FINE

​

Kahurangi is having a big year. She's wanted to be a mother for her entire adult life, and that dream is finally coming true. She's going to be pregnant for most of this IC year (spoilers!) and I'd be super down for any plots relating to that, if colleagues have words of wisdom or supportive gestures to offer. Also as always; Ravenclaws, this is your Head of House! I literally always am down for plots with Ravenclaws, so feel free to drop into her office any time for kōrero.​

As it says above, Maria is the school counsellor, and her office door is open to any and all students with problems they'd like to discuss! PD aside you can PM me any time about Maria (or Kahurangi) and I will be super down for plots with students. IN terms of her own life, Maria's down to one child left at Hogwarts, and the empty nest is really starting to hit her. She could use some friends reminding her how to actually have her own life, after so long being focused on motherhood.​
PHEW that's the lot!! As I said earlier I'm trying (ha) to be realistic about how many plots I take on so I may be a tiny bit picky but pls suggest
everything
and I will be down to at least chat