Gryffindor HoH | Mother of 3
Hi all! This is my first BWU in a long while, and I'm excited for it. Hope you are too!



What's going on?
So much. Exams are over and so is S1. That's a relief, right?

The Yule ball also happened as well. I was very happy to see all of the topics that appeared! Don't forget to add your Yule ball picture to the yearbook and while you're at it, add your other pictures as well!

Holidays are currently open, and we are right in the middle of it. One more week until lessons will begin again.

Read all about it!
Didja know there's a new issue of Hogwarts Monthly? Well, you do now! Make sure to give it a read and react!


Now Hiring: Arithmancy professor
Do you think you have what it takes? Fill out the application and get your character in there!


Site updates
On Friday, our site underwent a bit of an update courtesy of Nick. While the majority of the updates were on the back end of things, there is one that you've probably noticed. You can now add reacts in shouty!



We are aware that you receive a notification each time one of your comments receive a reaction and are monitoring it. If it becomes a huge issue, Nick may look into disabling it.

Patience, patience, patience
The admin want to continue to thank you for being patient as we get used to our new roles. We continue to ask for your patience in receiving replies, especially on apps. Thanks!

White Elephant
Just a reminder to all winners, you now have about half a year to use your prize before you'll lose it.

​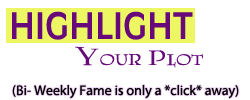 ​
Roses
S2 starting
Tons of quidditch!
Old. School. Week.
Have a great week!
Cyndi
(On behalf of the HNZ Site Staff)