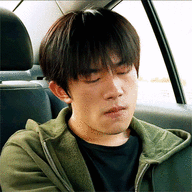 abandoned twin + short + toublemaker
Messages

324
OOC First Name

Charlie
Blood Status

Mixed Blood
Relationship Status

Too Young to Care
Wand

Straight 10 1/2 Inch Sturdy Willow Wand with Boomslang venom Core
Age

5/2043 (14)

Jingyi Huang
-----------------------------------------------------
​
FULL NAME :
jingyi huang
JINGYI :
from chinese 静 (jìng) meaning "quiet, still, gentle" combined with 怡 (yí) meaning "joy, harmony". he was named because he was a quiet child when he was born, though he quickly grew out of that part of his name as he got older.
HUANG:
written in traditional chinese as 黃; and in simplified chinese as 黄 is a common chinese surname that simply translates as "yellow". it is currently the 7th most common surname in china.
DATE OF BIRTH :
27th may 2043
STAR SIGN :
gemini
ELEMENT :
air
RULING BODY :
mercury
PLACE OF BIRTH :
toowoomba, australia
NATIONALITY :
australian
ETHNICITY :
chinese. jingyi's parents are both chinese immigrants
BLOOD STATUS :
mixed
CURRENT RESIDENCE :
toowoomba, australia. jingyi has been born and raised here, only ever going to china for a couple of holidays to visit family who still happens to live out there.
-----------------------------------------------------
​
AGE :
14
HEIGHT :
5'0"
BUILD :
he is a little undersized for a typical boy his age and is currently the shortest boy in his class. though jingyi hopes that one day he is going to have a really big growth-spurt and he's not always going to be the shortest one around.
HAIR :
dark black and cut short
EYES :
a very dark brown, almost black and blends in with his pupil.
OTHER FEATURES :
jingyi was born with a pretty noticeable
red birthmark
over his right eye which also stretches down his cheek.
ACCENT :
having been born and raised in australia, jingyi has a typical australian accent picked up from his friends and others he spends time with, though its not as strong as others as his parents don't speak with an accent and they were the only ones he listened to when he was very little.
TYPICAL STYLE :
being as young as he is, jingyi doesn't have his own style just yet, instead, his mother buys all of his clothes and he has very little input with what he wears. usually it's any old t-shirt and trousers he picked out of his wardrobe in the morning.
-----------------------------------------------------
​
MOTHER
tba​

FATHER
tba​

OLDER SISTER




xiuying huang
chinese
mixed-blood
hogwarts ravenclaw
born november 2041

​

OLDER TWIN BROTHER




xinyi huang
chinese
mixed-blood
hogwarts gryffindor
born may 2043

​
-----------------------------------------------------
​
LANGUAGES SPOKEN :
english, chinese
LIKES :
adventure, photography, playing with his friends, being outside, sweet foods
DISLIKES :
having to stay inside, sour food, vegetables, going to school
FEARS :
his twin getting seriously hurt
MBTI TYPE :
ESFP-A
POSITIVE TRAITS :
fun-loving, carfree, adventurous, kind, cheerful
NEUTRAL TRAITS :
boyish, outspoken, high-spirited
NEGATIVE TRAITS :
abrupt, well-meaning, silly, childish, disorganized
BOGGART :
unknown
MIRROR OF ERISED :
just him, exactly the same, but without his birthmark
PATRONUS :
deer
PATRONUS MEMORY :
currently unknown
-----------------------------------------------------
​
HOGWARTS HOUSE :
gryffindor
"where your brother is placed will be up to him...but you...this is difficult. very difficult. there's a little of most houses really, you'd manage fine in any of the houses...hmmm.....ah yes....gryffindor."
WAND :



straight 10 1/2 inch sturdy willow wand with boomslang venom core

LENGTH :
a fairly average length for a wand, not at all uncommon or very special.
STYLE :
straight and smooth: what else is there to say?
WOOD :
an excellent wandwood for healing and non-verbal magic, the wielder of a willow wand more often than not has a something about themselves which makes them insecure unnecessarily.
CORE :
wands with a core of boomslang venom are good for use in transfiguration work. it is known to boost jinxes and hexes.
FLEXIBILITY :
sturdy: A solid wand for any witch or wizard - easy to use, and highly dependable.
FAVOURITE CLASS :
unknown
LEAST FAVOURITE CLASS :
unknown
EXTRACURRICULAR :
unknown
PETS :
a fluffy husky called cho
Last edited: