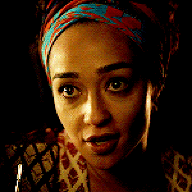 fortune teller | free spirit | Div 5-7
Messages

262
OOC First Name

Kadi
Blood Status

Mixed Blood
Relationship Status

Single
Wand

Curly 11 Inch Flexible Cedar Wand with Meteorite Dust Core
Age

07/2022 (35)
@Harper Alston
vs.
@Flynn North
Yvonne stepped up to the dueling platform and smiled at the students waiting to start the last round of duels. The students had done so well this far and she was excited to see how the topped themselves. Thankfully no one had gotten too hurt yet and she hoped things would stay that way.
"Congratulations on making it to the final round."
she said brightly.
"The winner of this round will be the winner of this year group, but make sure to keep things fair and above board. Any funny business and you will be disqualified."
Yvonne added trying to seem stern with most likely mixed results.
"Now you may face your opponent and bow before beginning. Good luck to you both!"
The duel begins now. You have 24 hours from this to post your first reply, or face disqualification. Once both duelists have posted, you will have 24 hours from your opponents post to reply, or be disqualified. Ensure that you use
the spell list
for guidance on age-appropriate spells, and read over the
dueling rules
and p
oints system
. Please also remember site rules apply, including power/god moding. You can find the
site rules
. Duels will run until there is a winner or until 6 IRL days have passed, in which case the winner will be chosen by RNG. If you are knocked out or otherwise disarmed/incapacitated, or if you run out of points, you will lose and the duel will end. Have fun!

As an added note: Spectators are allowed to post in this topic once per competitors post, but are forbidden from directly interfering with the duels.
Code:
[b]Current Points:[/b] 150
[hr][/hr]RP content[hr][/hr]
[b]Action(s) Taken:
Point Changes:
Points Remaining:[/b]