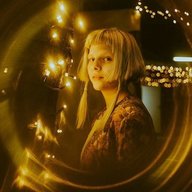 Messages

350
OOC First Name

Mia
Blood Status

Mixed Blood
Relationship Status

Interested in Somebody
Age

14 (08/03/2043)
Sky was excited. Today was the second meeting that she was running. When she had approached Eugene and then Rosemary with her idea last semester, she had almost not expected them to be as keen as they were, and she knew it was a big project, but that was why she had taken an easy option last semester. She headed down to the wild patch looking forward to the meeting. She was glad that the weather was perfect for being outside, sunny with a few small clouds, warm without being stifling. It was going to be good. Yes, this meeting was going to be more wild patch focussed. But later in the semester, they would have another one that was more arts club based, but before they could take the produce to the kitchen, they had to produce it.
She stopped in the garden in front of a freshly cleared bed beside it there were packets of seeds and small punnets of seedlings.
She waited while people arrived before stepping forward.
"Hello, Everyone. Welcome to the combined wild patch and Conglomerated arts club meeting. If you don't know me, I am Sky, conductor of the CAC, this is Rose, leader of the wild patch, and this is Eugene and musical meistro."
she said, gesturing to the other club leaders.
"This semester, we are collaborating on a project that will take the rest of the semester. planting fruit and vegetables which we will, in a few weeks, use to make a meal that we can all share."
she said.
"thank you to Rose, who has got the plot ready for us and got the seeds and seedlings."
he said stepping out of the limelight slightly.
"so over to you to say a few words and talk us through what we have"
she said
Out of Character:

please wait for leaders to post before posting. This is a meeting for all WPC and CAC members to attend and plant. There will be threads later in the semester in the semester for preparation and eating of the food,