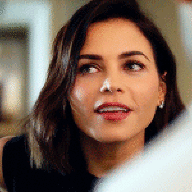 green eyes 💋gryff alumna 💋 ttb owner 💋
I think this is the first time I made a suggestion here so I am not sure if this is necessary or not. As I am off and on the site for the past years, I am not sure if someone had suggested this. No need to worry, this is just a very simple one.So here it goes:

We all know we have different little group icon thingy or badges, I forgot the term graphic people use for this - the icons below our avatars that indicate our group, including Beaubaxtons and Dumrstrang. I have noticed that we already have a couple of characters as transfer students from Hogwarts Scotland and Ilvermorny but then again, they will be sorted to their houses. We also have those characters who are graduates already but they could be sorted to Magical.

I think it would be better to have icons for these schools dedicated to characters who are still students there just like Beaubaxtons and Durmstrang.



Another suggestion that came to my mind while walking is this:

We can make adult characters that can be graduates of some schools but when we plan to let them land jobs on Ministry - whether Auror or just an employee - the application would require NEWT marks which we need to make up. This would be advantageous but loses the spontaneity of the overall development of the character.

I think it would be nicer if we have a system-generated/ online NEWT exam for these characters. An exam they can take to acquire NEWT marks since they are characters made directly as adult ones.



If you made it this far, thank you for reading and considering my suggestions.