Hi everyone! Welcome back to another exciting installment of the Bi-Weekly Update!
Week Three
It's the start of week three already! Exams will be here before we know it. Professors, please remember to use the lesson notification systems so students know when the lessons are posted.
Rose-giving
I hope you are all enjoying delivering and receiving roses. Big shout out and massive thanks to Steven and Daphne for organizing the event! It's a lot of hard work and we all appreciate it. Also, big thank you to Nick for the special prefixes for the event! I love it!
Quidditch
Congratulations to Slytherin for beating out Gryffindor in our latest game. Better luck next time, Gryffindor!
Valentine's Day Celebrations
Valentine's Day celebrations are currently ongoing! Make sure you don't miss out on the fun!
IC Superlatives
Superlative voting will is open! You can vote here!
Electives Fair
The electives fair should be opening this week. Second years, make sure you attend!
Bios
Creating biographies is a great way to flesh out a character. It also helps your character to be spotlighted for the month. Let a GM know if you need your bio moved.
Dueling
Just a reminder that dueling is still happening right now!

Get to know you
Our OOC areas are where we really get to know our lovely community. We highly encourage you to participate in our get to know you thread. Answer the "cat trousers" questions (or any of the other questions posted).
Applications
Please be patient when waiting on your applications to be processed. It is greatly appreciated. If you were in waiting, you should have an answer soon.

​
Dashed Hopes and Bitter Thoughts
Eric and Nicole are surprised to find a chance to commiserate together after disappointment at the Valentine's dance.
No Expectations
Eric was feeling sad in the Duelling Chamber, and his nemesis Sydney came by to make it worse.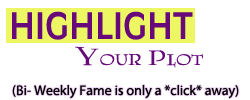 ​
Superlatives
Electives Fair
Brightstone Opening!
Thank you for reading the latest update!
Kait

(On behalf of the HNZ Site Staff)