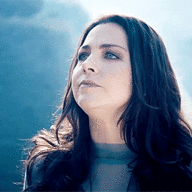 Seer, Mother of twins, Divination 3-4, inner eye
Messages

3,892
OOC First Name

Mia
Wand

Oak 14 3/4" with an Essence of Raven Feather core.
Age

44 (11/2009)
so I have a bit more free time this next few weeks so it is time to get some plotting organised.
okay, let's run from youngest to oldest.
Students

Sky/Neimh/Harmony Eriksen

First-year hufflepuff

Anything​

Linden Cullen

Fifth-year Hufflepuff

Friends, rivals, anything​

Sky is a quiet girl who loves her music. she tends to like quiet people, those who are a bit of outsiders like her.
She grew up in Norway and her mum is Irish so she has a bit of an unusual accent that sounds almost singsong when she talks which doesn't detract from the impression that she is a bit like a wood nymph
aesthetic

Lin is sort of the big brother of his friend group. looking out for the boys in his dorm. he is apparently popular (as per superlative nominations) and I guess being on the quidditch team makes him a bit of a jock. but his biggest love is animals.
aesthetic
Recent graduates

Selene Le Fey 19

studying at college

friends, aquaintances, anything​

Willow Cullen 21

Auror in training.

friends. rivals, colleagues, romance​

since graduating last year Selene has moved in with her boyfriend in Salem but still heads back to new Zealand as she still works Wednesdays in the inner eye. she is a seer so if you want any spoilers for upcoming plots let me know
Aesthetic
Since graduation Willow has been all enthralled in her Auror training. she has enjoyed it but it has been intense. and her social life has suffered significantly.
Aesthetic
Adults

Rhiannon Archer (McGowan) 31

Healer, mum.

Friends, colleagues, counsellor​

Briar Rowan-Cullen 42

head of the department of magical creatures, werewolf, mum

friends, people who dislike her. suggestions​

Rhiannon had her first kid in may last year and is struggling to get in the swing of life as a mum. she is struggling with post-natal depression and not sure how to balance life. she is feeling a little more like herself since she has returned to work two days a week but still struggles
Aesthetic
Briar has sort of been left for a while. she is head of the department of magical creatures though she took a short stint teaching a year ago. she is loud and passionate about what she is passionate about. and has gained a bit of a reputation for herself as a werewolf rights campaigner. she also has a five-year-old daughter if anyone fancies mum plots
aesthetic

Leigh West 43

bookshop owner, barista.

friends or anything really​

Alyce Brown 44

Manager of the hogs head

friends. flings, romance​

Elvera Le Fey 46

Professor, shopkeeper, Seer

friends students​

Leigh is someone who i haven't used as much as i would have liked to. She owns a bookshop/cafe in the muggle world but has a secret magic back room. she doesn't have much of a social life. as she is trying to support her wife and kids.
Alyce in her youth was a bit of a globe trotter moving from continent to continent working in bars ending up in Germany for a few years before moving to New Zealand. she worked for a while in the three broomsticks before moving to the hogs head where she manages the bar. she is a bit of a bar aunt. the kind of tender who will listen to your stories as she pours you another whisky. I am thinking it is about time she started a steady relationship. she is aggressively bisexual so whatever works.
aesthetic

with a classroom that looks like a sitting room and always with some kind of sweet treat available. Elvera is the mama bear of the divination tower. her main goal that she wants to teach her students is to love themselves, and that they deserve to be happy and healthy (not that she tells them that outright, she does have a subject to teach as well) she also runs the inner eye.
aesthetic
Let me know what you think or of you have ideas for any of my other people.
Last edited: