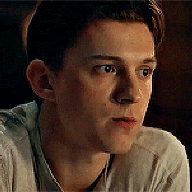 Captain • Beater • Knight of Flowers
Messages

1,492
OOC First Name

Jesse
Blood Status

Pure Blood
Relationship Status

Single
Sexual Orientation

Bisexual
Wand

Straight 11 ½ Inch Sturdy Maple Wand with Ashwinder Dust Core
Age

June 20 2038 (14)
I suck at these so let's see if I can make it look nice and pretty for a change
edit even though I haven't actually posted this yet: I gave up
double edit: I'm very tired finishing this so a lot of it might be all over the place and I think I forget the point I was making a few times so there's that to look forward to.
---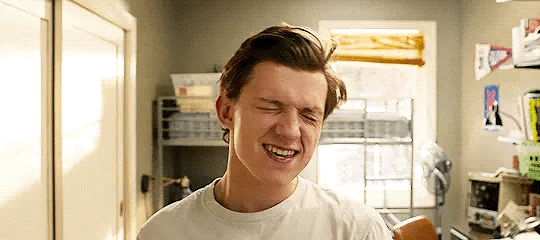 Lysander Summers
Gryffindor Third Year • Professors Kid • Beater • Duelling Champion • Knight of Flowers • Niffler Catcher
​
I'll start with Lysander, since he's currently my main student and the easiest to sort out. He's got some titles under his belt already, and he's quite proud of them. He's got high aspirations and a desire to become famous, a name in the history books and on chocolate frog cards, so he's looking for any avenue he can to help with that. He's on the Quidditch team, he's won the duelling tournament two years in a row, and he's done good deeds, (or "quests" as he'd call them) around the school in an effort to make a name for himself. Every kid wants to be special, and growing up in a magical world surrounded by things like animagi and seers, he's held onto this belief in destiny, and that he's going to be someone great, and looks for any little thing that will validate that. His fathers a professor and an animagus, his aunt is a famous Quidditch player, his cousin can see the future and his grandmother is the headmistress. There's a lot going on in the family to follow after. Naturally he's got a lot of insecurities that I'm starting to explore, particularly since there's such high expectations that have both been put on him by others, and by himself. Interest wise, he's very interested in Quidditch, plants, and animals, both magical and otherwise, since he grew up in a household full of them. He enjoys the outdoors, and can almost exclusively be found running around on the lawn, helping in the garden or hanging out by the lake, waiting for a certain sea monster to appear, or a merperson to say hello. He likes an adventure, and he's always looking for an opportunity to go on, or create one, no matter how small.

What I'm looking for is everything. Oop. He's got a lot of friends, and I'm always happy for him to have more, and to particularly get up to mischief or into trouble with bad ideas, though things have been going a little too well for him in the friend department so I don't necessarily want that to be the focus. He's not come across many conflicts, so enemies or people he just doesn't get along with would be nice. He assumes everyone he meets will like him, and that needs to be shaken up. The only people he currently dislikes he's barely interacted with, if at all. Most of those opinions have come from watching how other people interact with each other, instead of any conflict they've had with him personally, and that's not fun. He's got a lot of strong opinions on a lot of subjects that he believes he's right about, so I don't think it would be difficult for him to clash with someone with opposing views. I also think that, because he's a professors kid, there's bound to be people that don't like him solely for that reason/assumptions that he gets special treatment for it. (And there's a lot of evidence to suggest he does) Or people who won't like him because there's a lot going right for him, from duelling to Quidditch, to just generally having good grades and awards because he's such a tryhard, for now. He can be a bit boastful or vocal about his accomplishment, and certainly prone to embellishing, so that's also a point of contention. Since he's also come into his teens and has had his first kiss (gasp), I'm also open to relationships or crushes. Nothing long term or remotely serious, he's not going to find true love at thirteen, and he's also not going to really know what he's doing if it came to a relationship, but it would be fun to explore. Also, I wouldn't mind some interaction with his professors, in general or as mentors.​

Professor Katherine Alicastell
Headmistress • Ravenclaw Alumni • Wizengamot Interrogator • Former Head of Experimental Charms
Katherine's here to tell you what you're doing wrong. She isn't very cheery or too approachable, but she isn't outright mean, just stern, critical and a little strict. Katherine just wants to see the school and its students succeed, and doesn't have a lot of patience for nonsense. She cares, she just doesn't always know how to show it, and doesn't think that she necessarily should. She has a job to do, and she's not here to be everyones friend. She's the boss. She's the headmistress. That's her role, and she is happy with that. For Katherine, I would like more staff interaction mostly. She doesn't have any friends. She's always been very career-driven and she essentially becomes her job, so its been easy to keep her distance from people, or push them away. She doesn't mind being alone, but she's aware that her actions have alienated herself from some of the more important people in her life, like her children, and its one of the biggest regrets of her life, so she's open to having company for a change, if a little reluctant. She's also interested quite a bit in charms work - as a former charms professor, and the former head of experimental charms, so she's interested in research and experimenting with magic in her own time, and connecting with other people who share similar interests.

That said, I don't necessarily solely want friends for her either. She certainly won't get along with many people, and I don't expect all of her staff to like her, particularly as she can be blunt and to the point. I've had fun with her critiquing some of the choices professors make, both in and out of classrooms. She's prone to making even adults feel like they're students being told off for doing something wrong, instead of professors, and it can be difficult for her to tell the difference when it comes to some of the younger staff.​
Professor Aeon Summers
Transfiguration Professor • Animagus • Magical Menagerie Owner • Gryffindor Alumni
Aeon, loving father of two, happily married to his husband. He's the Transfiguration professor for the lower years at HNZ, and is one of those professors who actually has a life outside of the castle and doesn't sleep there every night. He runs the Menagerie when he isn't teaching, and rescues both magical and non-magical creatures in need of care. If he didn't teach Transfiguration, he'd definitely want to teach CoMC or Herbology instead. In my mind, Herbology Fairs are a thing in the wizarding world, and he attends them whenever they're on and in his spare time, and brings home another weird and bizarre magical plant, so he's bound to know a few herbologists or general plant lovers. He's also down for animagus conventions, since they're apparently a thing, so if there's other animagi who also would, he'd likely have met them.

As a professor, he's generally quite lax with the rules. He was a major rulebreaker in school, and as long as people aren't getting hurt, he's not going to enforce any real rules. (I mean, he was literally put on probation for starting a food fight in the Great Hall, so there's that). He does enjoy scaring students who wander into the Forbidden Forest by turning into his husky form and pretending to be some wild, aggressive wolf (Despite there not actually being wolves in NZ, but its not exactly the first thought most children have). His mother is the headmistress, though their relationship is real tense, and I think that would be quite obvious to his colleagues. He also really enjoys students who have a genuine interest in becoming animagi like himself, and is always down to help students out, or teach anyone who gets approval to train for it. I'd like to see more RPs based on that, particularly amongst students across all years who are approved for it, or just all interested in learning more. Mostly though, I'm down for coworker interactions or interactions with adults outside of the school. I think that generally, he'd get along well with most of the other staff (Even Kalif tolerates him).​
---
EVERYONE ELSE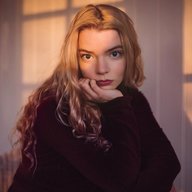 Ava Lancaster
Ravenclaw Sixth Year • Duelling Champion
Ava is severely underused, oops. She came to HNZ because she's been transferring to different schools to learn about magic around the world, and see if she can uncover secrets in each magical institute while she's there. She has a lot of Scitorari sympathies and an anti-Ministry mindset, believing that magic is heavily restricted, with some forms completely removed from the public in order for the Ministry to maintain power over the people. Magic is a right for witches and wizards to wield as they see fit, and if nature intends for people to have the power to change time or raise the dead, then they're entitled to use it, not fear it or be barred from accessing it. She isn't looking to make friends, and didn't expect to still be at HNZ. She's more interested in researching magic than forming relationships, but she'd get along with other Scitorari sympathisers, or people interested in "dark magic", and at least pretend to tolerate anyone who would be useful in one way or another.​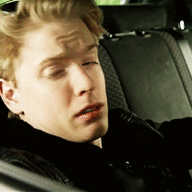 Alistair Lancaster
Werewolf • Slytherin Alumni
Alistair is a sad murderboi. He's certainly struggling since he accidentally killed Olive, and he's desperate to make sure that all the evidence of his involvement stays hidden so he can keep himself out of Azkaban, even if it means helping the Scitorari who put him in that position in the first place. He's having a perpetually bad time, and his whole life and future feels suspended in limbo for him, never really knowing if he'll be able to settle down, or have to go on the run at a moments notice. It's definitely hard for him to place any roots. He's actively trying to avoid getting into an trouble, he'll keep to himself and keep his head down, but he's also simultaneously forced to run errands and shady deals in Bleak Street that could potentially land him in trouble. Mostly he's just super sad and guilty, and that's eating him up, but the truth will definitely not set him free, so he has to keep bottling it up until it destroys him. Love that for him.

For Alistair I'm down for whatever. He doesn't have many friends. He never really did in the first place, because he was so afraid of being outed as a werewolf if anyone got too close, and now that he finally is out about it, he's kept his distance from people in case he puts them in harm's way too. It's been a very socially exclusive life, and he doesn't know how to make friends or properly interact with people. Also down for just interactions with werewolf supporters, or werewolf haters, or generally unpleasant people, it's whatever.​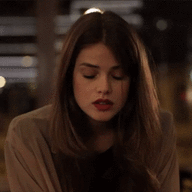 Esme Lancaster
Seer • Scitorari Necromancer • Slytherin Alumni
Esme is ALSO perpetually sad. Because people just keep dying in her life and that like, super sucks for a person who can literally see the future, but never gets forewarned when someone she cares about is about to super die. So she's been angry and bitter about her inner eye not being useful in a time of need, and for a while that really messed with her belief in her gift, and her ability to use it, so until recently most of her predictions have been foggy or misleading. She feels responsible for not being able to save people when she has the power to do so, and frustrated that she can't just divine an answer for everything - particularly in terms of the Scitorari and their goal to uncover the secrets of death. The inner eye isn't simply showing her the answer to all their problems, to skip the journey and reach the destination, and she doesn't feel as useful or integral to the group as she assumed she would be.

For the time being, Esme is looking to expand her seer abilities and try to clear her Sight, so she's down to give predictions, usually for a price. I'm also happy for her to have a wider friend group, since currently the number stops at one. Again, she's another character who is apprehensive about forming relationships, re: the whole everyone dying thing, but its been a hot minute since anyone she's cared about has pushed up daisies so you know, maybe its time to let more people in. That said, despite her struggles with her own capabilities, she does still think very highly of herself, though that may be all a facade. I'm also happy for conflict, particularly with any Ministry members since she is a Scit and is particularly motivated to break the law or hinder the Ministry in some way to achieve her goals, so.​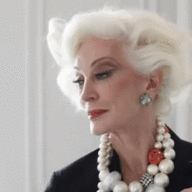 Eustacia Lancaster
Scitorari Leader • Necromancer • Former Death Eater
Okay so I'm at the end of my list and it's like 8am here and I should have been in bed hours ago so this one i'm just gonna fire through. Who is Eustacia? A Scitorari leader invested in uncovering the secrets of the dead. Is she all about raising zombies to do her bidding? No. She's about extending life, halting life, and finding a way to completely resurrect the dead to their actual, living and sentient selves. Does that mean she won't raise zombies in the meantime? Honey no, she definitely will do that too. It's research, okay. Who are you to judge? What are you doing for the wizarding community? Oh, NOT trying to figure out how to revive loved ones who passed away prematurely? NOT figuring out the secrets to immortality that selfish wizards like Flamel decided to keep to themselves? Mm. That's what I thought. That's. What. I. Thought.

Also she is totally evil not gonna lie. She's doing what she's doing for "the greater good" but she'll kill you without a second thought because "whatever I could just resurrect them when I figure out how to do that anyway lol who cares don't cross me b!tch". She'll turn a muggle into a paperweight, or a new armchair for the living room, just because they had the audacity to leave junk mail in her letterbox which is CLEARLY LABELLED "NO JUNK MAIL", STEVE. I'm joking, muggles couldn't even come near her property, but if they could, that's what she'd do. I mean, my headcanon is that there's a lot of muggles who have irked her and are now useful household items. Whether it's true or not is another thing, though it is almost definitely a rumour. A very likely rumour.

So I mean if you're thinking about having a necromancer scit (you should), she's the person to talk to. If you have one, she's still the person to talk to. If you have a scit in another group, don't waste her time with your wrong ideas on what form of magic is better than BRINGING BACK THE DEAD. But you can maybe also do that, they do have some usefulness. Like brewing potions, thats handy sometimes. Also I mean, if you want some Ministry conflict too, we can look into apping something. If you want some scit conflict, we can look at that too.

Anyway what am I really after for her? Nothing really. No friends, no enemies, no love interests. It's more that she's available for whatever you want to suggest. That's all. She's down for some activity.​
---
Okay I'm done. I also have other characters but I don't necessarily have ~muse for them, but you can always ask
​