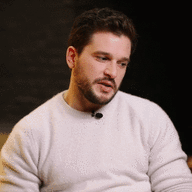 Injustice Warrior ⚔️ | Loyal | Chaser | Determined
Hey everyone. I got some mood for plots for mostly of my students. But also for some adults. I'm going to list the people. But if you have an wish or idea that does not stand underneath here just let me know!
Students:
Christina Holmgaard
:
Christina or also 'Chrissy' is my first year Gryffindor. She's a bit of the black sheep of her family, related to Athena my sixth year and Emilia and Evelyn Manning. Christina is the only brown haired girl/woman out of her family. She feels insecure although it is only colour of hair. But she feels different. But will not really show that to others, she has a thick skin. And doesn't easily talk about feelings that are negative. She loves sports, games, adventures and being outside. Christina can be really stubborn and impatient but is a friendly girl who will not easily search for fights.
Looking for:
Friends, any sort of interaction, adventures?
Noel Waldgrave:
Noel is a third year Gryffindor. He is a sweet and loyal kid, but sometimes takes justice in his own hands. He can't stand injustice and bullies and will do something against them. He is not violent, but it can make him really mad. He see's himself as some kind of knight. And is studying hard to become an auror in the future, something he really wants. He recently joined the quidditch team as a chaser. He has one big enemy Eric Holland, and a few close friends.
Looking for:

More friends are welcome

,

Bullies or fights he comes across, perhaps professors who don't approve his help, potential love interest or girls who have interest in him.
Charlotte Harper:
Charlotte is a seventh year Slytherin and was usually known for being pretty pink. She has grown up a bit more and the pink is a bit more gone. She is dating the head-boy Simon Vanity and that is really the only one she usually hangs out with. Charlotte is very studious and wants to achieve being the best. Last year it succeeded top point earner for Slytherin. She wants to achieve that again in her last year. Charlotte is selfish, mean and doesn't really show much interest in others than her boyfriend and herself.
Looking for: Friends I don't really see happening quickly but interaction can happen, conflicts, competition in class or outside.
Liam Waldgrave:
Liam is a seventh year Slytherin. He is a prefect and also co-captain of the quidditch team. He is known around the school for being a big flirt. He is very confident of himself and really a casanova around girls. He is worrying a bit more about the future currently, doesn't know what he wants yet. He has been dating a girl a few years ago, but is now single and enjoys his freedom to hang out with different girls. I can see this becoming a failure for him if he agrees going to a dance with multiple girls.
Looking for: Love interests (more at once), flings, conflicts, a relationship I don't really see happening that soon, but things can change.
Athena Holmgaard:
Athena is my sixth year Gryffindor. She works at Gladrags in free time, Athena can seem confident, but deep down she is insecure. Usually about love and boyfriends she never had before. Athena is very social and likes to sing and writes her own music. She currently is in the middle of a fight with her cousin Emilia, a bit drama about a boy at first. She is gonna date the ex-boyfriend of her cousin this year, where she feels guilty for at first. She has one best friend, but can use some more contacts.
Looking for:

Friends!

Enemies, perhaps friends from Emilia who will judge her.
Isabelle Walden
:
Isabelle is a fifth year and Ravenclaw student. She is kind of a loner and dreamer, who usually spents her time in the library. She had been dating Vader Hume, but he broke up with her. Isabelle was heartbroken and felt insecure about herself started doubting herself. So she wanted things to be different this year and dyed her hair blonde and wanted to act a bit more confident and reach out to more people. Isabelle loves fairytales but figures that people can think it is childish so hides her book a bit more now.
Looking for: Possible love interest, friends, perhaps bullies.
Lauren Davenport:
Lauren is my fourth year and Hufflepuff student. She is now a beater to the quidditch team and that is a bit of a light in the dark for Lauren. Something she likes and where she also can let her anger and emotions out. Lauren is more hurt and shows her emotions a bit more. Tired of hiding her tears. She is very closed off to everyone especially adults, she is very paranoid since she had an conversation with Styx who read her mind about the abuse after seeing her boggart in class. Ashamed and denying still. She still is a big rebel and will break rules easily, She has one friend who she will tell the truth to about the abuse by her parents. Lauren doesn't go to any class but Divination. Usually spends her time in bed or outside.
Looking for:

Professors/her head of house to have suspect stuff or worry. Conflicts/fights, adventures, students or roommates who think she is strange or a dramaqueen. Possible friends, love interest.
Adults:
Evelyn Manning:
Evelyn started her own company 'EVELYN' now. She is still dating Lucas Woodlock and is busy with building her company. One office located in NZ and the other in Paris. She is enjoying the attention, but is searching for people to help her out as well. Since she is still so young to start it herself.
Looking for: Employee's for her work, Models (boys and girls), Fans of her clothes, journalists/media, social contacts all around the world. Or old students reaching out.
Espen Manning:
Espen is Evelyn's twin brother (I made a new account for him) but he was also a student at HNZ a Slytherin student. He has been traveling the world after graduating, but is a bit lost in what he wants to do with his life. He is a friendly person, but can also be temperamental. He is now back in NZ and trying to find something he likes. (I use him now since the one who played him is gone and doesn't know the email-adress anymore so XD)
Looking for: Romance! A girlfriend, flings, friends! A job!
Claire Beaumont:
Claire is one of the Hogwarts Nurses and known as the pink nurse. She is very sweet and caring and likes her work and the children around her. She has never had the opportunity to get children of her own so is very glad with them around her at Hogwarts. She is 38 years old and a charming woman. She lives in France and went to Beauxbatons when she was younger.
Looking for:
Romance! Friends! Plots in the hospital wing.
That's it! If you have someone else you had an idea for or want to plot with, like just graduated people just mention as well. Thank you!
Last edited: