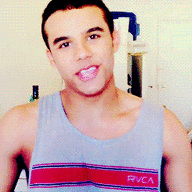 Puff Captain | Way Too Tall | Trying to Stand Out
Messages

835
OOC First Name

Kris
Blood Status

Muggleborn
Relationship Status

Single
Sexual Orientation

Bi
Age

09/41 (17)
Rene squinted at the pitch dejectedly, taking in the swath of fog and drizzle that covered the area and trying not to let the terrible weather impact his mood. At least maybe visibility would be a little better higher than the air, he thought grimly, nearly stubbing his toe as he gave the game chest a nudge with his foot to check it was still there. He'd been to plenty of practices in the past, so in theory starting one of his own should be easy and Rene tried to focus on that he as addressed the team, ignoring the way his damp quidditch robes were already starting to stick to him.
"
Hey team! Weather's crap but hey what can you do,"
He started sheepishly once it looked like everyone was there.
"Firstly, uh welcome to Chase, Finley, and Ver... Veroni-cue? Veronique? Did i say that right? Sorry
," Rene said, stumbling over the pronunciation and hurriedly moving on.
"Let's spend today getting back in form and getting used to each other again. Leo, Jordie, Renata, make sure you show Finley the chaser ropes, and...V, keep an eye on Zagreus and how he blocks or anticipates their shots. Chase, you're with me, let's see how you do with offense and defense, okay? Okay, cool, let's go
," he said, hoping he'd covered everything for their new players and releasing the balls so they could started, watching as the snitch disappeared into the misty air before mounting his broom and throwing the quaffle into play.
Out of Character:

No arrivals, let's get into practice. Practice will run until our game, please message me if you have any issues!