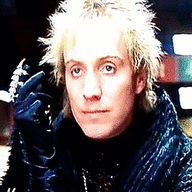 Slytherin HoH / Patriarch / Former Death Eater
Professor Styx leads the two contestants to the stage, appointing them into the north or south part of the stage. He reveals the rules as well as the point system. He walks off the stage and orders the duel to begin, as he keeps a watchful eye.
Out of Character:

The duel begins now. You have 24 hours to post, or face disqualification. Ensure that you use the spell list for guidance on age-appropriate spells, and read over the dueling rules and points system. If you are knocked out or otherwise disarmed/incapacitated, or if you run out of points, you will lose and the duel will end. Have fun!
As an added note: Spectators are allowed to post in this topic once per competitors post, but are forbidden from directly interfering with the duels.

Code:
[b]Current Points:[/b] --
[hr]RP content[hr][b]Action(s) Taken:[/b] --
[b]Point Changes:[/b] --
[b]Points Remaining:[/b] --
@Ajaccio Skey
@Lysander Summers