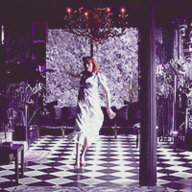 🌼head in the clouds🌼6'3"🌼 🌼ollivanders asst🌼
This is just a small idea, and I don't actually know how feasible it would be, but it's been on my mind for a couple of days so I figured I may as well suggest it.
The person who asked in the OOC section about NZ users able to offer local info made me realise it might be nice to have a list somewhere of NZ local users who've volunteered to be available to help with information specific to NZ, for people trying to plot things but not sure where to start. It could also be extended to people from other countries willing to offer help about their homes, but NZ is at the forefront of my mind for obvious reasons. It'd of course have to be entirely voluntary, and clear that people offering to help out aren't doing so in any site-official capacity, just offering local knowledge and experience. I don't know how feasible this would be to organise, but it could be nice for people to have a place to go if they need clarification on things like local slang and culture or are looking for places their characters could be from/details about those places, or Maori PB options from NZ media, etc, etc.
Anyway, just a thought! I don't know how feasible or useful it would be but it felt worth saying

Being able to write stuff specific to my home is one of my favourite parts of the site so helping people out with accuracy always makes my day, and I know all the other kiwis I've talked to about this feel the same