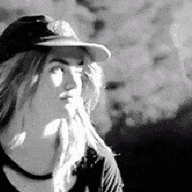 nothing is too wonderful to be true
Messages

437
OOC First Name

Ana
Blood Status

Muggleborn
Relationship Status

Single
Wand

Straight 12.5'' Flexible Larch Wand with Dragon Heartstring Core
Age

12
Harper's heart had sunk when she'd read the roster of Gryffindor's Quidditch team this year. Next to the Alternate Chaser spot was not Sky's name, but someone else's. She had been so sure that Sky would get the position. She'd seen her friend's flying skills in class last year, and she knew how much Sky had wanted it. But apparently it was not meant to be. Even though Harper knew there would be other try-outs in the future, she had been planning on cheering on Sky from the stands this year. It was just another way sports at this school were messed up. Why were second years, some of whom might be muggleborn and new to Quidditch, expected to compete against seventh years?

Sky hadn't said much about the results, so Harper hadn't broached the subject either. But she figured Sky had to be at least a little disappointed, even if her usual cheery demeanor indicated otherwise. She wasn't completely sure what the other girl's process was for dealing with disappointment, but she figured doing something fun outdoors might be nice. Of course it couldn't be anything flying-related, and Harper decided to steer clear of sports entirely. But she thought she'd come up with something that would take Sky's mind off of things. At the very least, it'd be a good excuse to hang out, just the two of them, since it'd been a while since they'd done that.

So Harper had told Sky to meet her on the Great Lawn so that she could show her something. She had been sitting at the base of a tree, idling picking at the grass, when she spotted the other Gryffindor. "Sky!" Harper jumped up and gave the other girl a quick hug. "Okay, before I show you it, you have to promise not to tell anyone. Cross your heart, hope to die, and all that." She tried to look solemn before giving a small laugh.