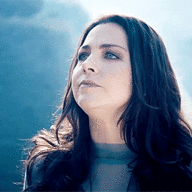 Seer, Mother of twins, Divination 3-4, inner eye
Messages

4,550
OOC First Name

Mia
Wand

Oak 14 3/4" with an Essence of Raven Feather core.
Age

46 (11/2009)
It was the end of the school year, the students were packing up as they would be on the train back home tomorrow. Elvera would also be heading back home working in the shop, looking after her mother and aunt and doing all those other things she didn't get a chance to do while at school. however much like the start of the year which began with a small party in her dorm the year should end with a party too. Elvera had been at the school for many years now. and had seen many teachers come and go however there were a couple that was so ingrained in the masonary of the school she couldn't imagine what it would be like without them. Two remained that had been her teachers when she had been a student and one of them was leaving. it seemed unfair to let professor Kalif Styx leave without some kind of recognition.
Elvera had been busy that morning cooking. she had tried to make things in the slytherin colours. and prepared some
a selection of wraps
, some
cupcakes
, and some cheese crackers and dip and some of the foods she saw kalif going for at meal times. she had decided not to decorate the room too much as she didn't know how to make things festive and still keep with things kalif liked. she had kept things simple just putting a bannor saying "Goodbye, Good luck and thank you for your time kalif". though to be fair she wasn't sure if he would even attend he had never been one of the most social professors but even if he didn't it was at least a way of noting the departure among the staff.