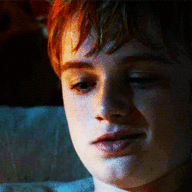 Messages

43
OOC First Name

Tim
Blood Status

Mixed Blood
Relationship Status

Too Young to Care
Sexual Orientation

Too Young to Care
Wand

18" Study-Straight Cedar Wand, Essence of Kelpie Hair
Age

11
Hello all and a wonderful day to everyone!
I'm new to this RP Forum and would love to plan a little more development for my character.
A good ol' first year with a developing sense of extrovertness. While he respects rules and regulations, they won't stop him from achieving personal goals, or goals for close friends. He is from North America, and is a New Zealand foreigner. With very little magical interaction in his hometown with kids his own age, Giraltus' out going personality became more closeted. However with new beginnings at Hogwarts, he is starting to blossom again.
Here's what I'm looking for!
A Partner in Crime
A best friend for Giraltus who is also willing to bend the rules to achieve goals. Someone who is willing to push Giraltus, while also needing a similar push themselves. Open to any houses, and any 1st or 2nd years.
A Magical Mentor
Preferably an older student in the 6th or 7th year. Also preferably someone within the Slytherin House, however I'm open to other houses if someone fits the bill. This person would help guide Giraltus in his 1st year at Hogwarts. I'm looking for someone with tough love, but a willingness to always check in on little Girlatus.
A Competitive Adversary
This person will be a 1st or 2nd year of any house. Someone who challenges Giraltus, but is also challenged by Giraltus. This person should be fiery, and outgoing. The dynamic should be slightly hostile sometimes, and more like a "frenemy" situation.