Happy New Year, everyone! I hope that the new year is starting off well for you all.
End of Semester
Semester 1 is in the books! A big thank you to all of the professors for catching up on grading.


The house points are super close but

Slytherin

is in the lead right now! We will see what happens next semester.

The Yule Ball is open to celebrate the end of the semester and get in those fancy clothes. It'll likely close mid-week so don't delay in getting those RPs finished.

The holiday areas are also open for you all to begin those roleplays. Enjoy using the areas that are closed to students during the semester!

Club activities!
Every club has some activity ongoing! If you're part of a club, you're encouraged to find the club area and join those roleplays!

Ask a Seer Week
Oooh what is this, you ask? You'll have to head to the Inner Eye to meet the Seers and find out...
Trust when I say it is a very cool roleplay opportunity.

Still hanging on to a White Elephant prize?
Don't forget that all unused White Elephant prizes will expire when HNZ's next birthday celebration begins. So don't delay; use your prize today! (or soon)



Plagiarism
Please don't forget that plagiarism is grounds for a T grade in classes and can result in OOC consequences if it occurs in classes or other areas of the site. Please cite your sources/credit your information when using it from another source.

Applications: Now Open
We've re-opened applications! Please, when possible, especially with Special Plots and Special Events applications, submit your application well ahead of when you'd like the application's contents to take place. We try to take the time to give your applications thoughtful consideration and detailed responses, and we need the appropriate amount of time to do that amid our real life obligations and other site obligations. The larger your proposal, the more time you should be allowing in order to receive a response.

Professor application OPEN!
We are now hiring for the position of History of Magic professor for the younger years. If you believe you have a character that would be suitable for this position, apply here!

​
Testing the Waters - A cute moment between two firsties at the Yule Ball gets rudely interrupted... how will they handle it?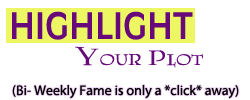 ​
Updates to the yearbook area

Minister of Magic election planning

Holiday plots
Here's to another year filled with fun roleplays on HNZ!
~Cyndi
(On behalf of the HNZ Site Staff)