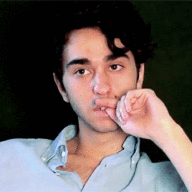 Messages

926
OOC First Name

Kris
Blood Status

Unknown
Relationship Status

Interested in Somebody
Wand

12 Inch Whippy Holly Wand with Mermaid Scale Core
Age

06/2040 (18)
​
Ravenclaw,Practice
Sawyer was pacing as the rest of the team made it out onto the pitch, willing himself to a stop in front of the ball chest before he telegraphed his unease too obviously. "
So
," he started, squinting at the team for a moment in the early morning sun before giving in a moving a hand to shield his eyes so he could see properly. "
Right, so. Finals. That's cool...
" He said, taking a few deep breaths. "
We've been here before, it's true, but I really think we can see this through to the end this year,
" Sawyer offered, hoping he sounded more confident than he'd felt.
All he could really think of wasn't their upcoming match, but the last time they'd been in the finals and the crushed look on Juniper's face when they'd lost so badly they'd been knocked into 3rd place. "
But, uh, to get there, we still need to put in the work and stuff. Especially you chasers. Even if we lose, not that we will I mean, but even if we lose, we'll be tied second with Gryffindor. I'd rather not share that title though, so we need to work on our passing and make sure we're getting those goals in to get us ahead in points. Beaters and seekers, practice staying mobile, we'll need to be fast to out speed Slytherin's bludgers.
" The last thing Sawyer wanted was to have someone knocked out again, not with the cup so close, and not after seeing what it'd done to his brother either, he thought, glancing at Hamish and Sefina. "
So yeah, let's get to it. Ravenclaw on three and then in the air. One, two, three. Ravenclaw!
" Sawyer said, gathering the teams hands in to cheer before mounting his broom and releasing the balls, tossing the quaffle out to the nearest chaser.
Out of Character:

No arrivals, let's get right into it. Practice will run until our match starts!