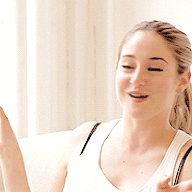 Queen of Flowers ' Professor Carter's Helper 🌼
Messages

1,162
OOC First Name

Tamara
Blood Status

Muggleborn
Relationship Status

Interested in Somebody
Sexual Orientation

Ecosexual
Wand

Knotted 10 Inch Sturdy Chestnut Wand with Boomslang venom Core
Rose couldn't decide on what she wanted to do as an event. The wild patch looked wonderfully and most things were in bloom. Some of the plants also harbored various fruits and veggies for people to take with them. When she looked at her bed and noticed all the books and notes she had made an idea sprung to her head. She had asked all the members of the Wild Patch Club to take their books and notes so they could study for their exams. It beat studying in the library or in your dorm. She had placed a couple of umbrella's to create shade and on the ground were various amounts of pillows and blankets to sit on.

She had asked the elves to prepare some drinks, since the students could grab most fruits from the plants itself. The elves did make some blueberry muffins and other treats that contained fruit from the patch.

''Hello everyone!''

Rose paused when everyone had arrived.

''This event is simple, we are going to study together for our exams!''

Rose said

''If you are hungry there are plenty of fruits around us and the elves brought drinks and various other snacks and treats''

Rose smiled ''

Grab yourself a pillow and enjoy nature and make sure you ace those exams!''

Rose said excitingly while taking a spot herself with Edgar beside her.