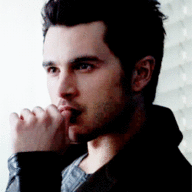 Obsessive / Starer / Silent
v i k t o r

-

d r a e g a n

-

s t y x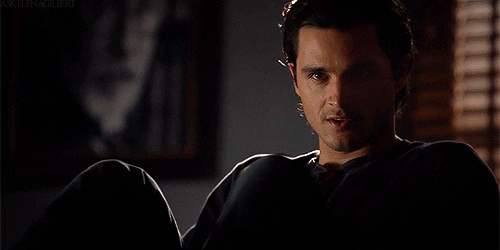 s i b i l a n t

-

a n d

-

m a c a b r e
w a l p u r g i s

-

s a u n t e r e d

-

i n
s k i e s

-

l i t t e n

-

w i t h

-

f i v e

-

p o i n t e d

-

s t a r s
t h e

-

w o r k

-

o f

-

c r a f t s

-

s u r p a s s i n g

-

s i n
a s

-

s h e

-

g r a c e d

-

h e r

-

w i n d o w

-

l e d g e
a n

-

o r p h a n e d

-

g y p s y

-

n y m p h
t h i s

-

i s s u e

-

o f

-

t h e

-

f o r e s t ' s

-

b e d

b a s i c s


- - - - - - - -
​
[NAME] Viktor Draegan Styx​
[

ETYMOLOGY

] Viktor in Latin means conqueror. Draegan comes from a Bulgarian background meaning precious.
​
[

SURNAME ORIGIN

] The origin of Styx was by none other than Kalif. After he was on the run from the Ministry, he started over with a new name, and had a clean slate. No one knows where he had gotten the name Styx from, but it represents one of the four rivers in the Underworld. So far, only their family is recognized with the last name, and most of them are pure-bloods, so it is a pure-blooded family.
​
[

BIRTHDAY

] February 13th, 2012
​
[

LANGUAGES

] English, Russian, Bulgarian
​
[

ORIENTATION

] Demiromatic Asexual
​
[

HOMETOWN

] Dudinka, Krasnoyarsk Krai, Russia
​
[

RESIDENCE

] Same place as her hometown, which is underground, where it seems to constantly blizzard outside and stay cold for remotely the year. The underground home has four stories and six basements, all magically enchanted to make it seem bigger. There are countless rooms, most of which are locked off. In the fifth basement, there is a pool, and in the sixth is a tunnel to a safe house that is miles away.
​
[

HERITAGE

] 1/4 Russian, 1/8 Bulgarian, 5/8 French
​
[

BLOOD STATUS

] Pure-blood
​
[

WAND

] Curly 11 Inch Sturdy Oak Wand with Meteorite Dust Core
​
Length: A fairly average length for a wand, not at all uncommon or very special.
​
Style: Great care was taken in crafting this wand's wood to spiral to its point, giving it a beautiful aesthetic quality.
​
Wood: Oak wands are excellently reliable no matter the situation they are found in - they withstand the greatest challenges and remain largely unscathed.
​
Core: This wand core works well for people who adapt easily to their surroundings while still maintaining their own personalities. Meteorite dust seems to produce wands that are useful in Divination work.
​
Flexibility: Sturdy: A solid wand for any witch or wizard - easy to use, and highly dependable.
​
[

HEALTH

] Healthy, no known allergies
​
[

PET

] Laughing falcon named Sathanus
​

p e r s o n a l
- - - - - - - - - - -
​
Meaning: introverted, initiative, thinking, judging, assertive
​
Also Known As: Architect
​
Strengths: Quick, imaginative and strategic mind, high self-confidence, independent and decisive, hard-working and determined, open-minded, jacks-of-all-trades
​
Weaknesses: Arrogant, judgmental, overly analytical, loathe highly structured environments, clueless in romance
​

z o d i a c
- - - - - - - -
​
[CHINESE]
Rat. People born in the Year of the Rat are noted for their charm and attraction for the opposite sex. They work hard to achieve their goals, acquire possessions, and are likely to be perfectionists. They are basically thrifty with money. Rat people are easily angered and love to gossip. Their ambitions are big, and they are usually very successful. They are most compatible with people born in the years of the Dragon, Monkey, and Ox.
​
[

SIGN

] Aquarius, the Water Carrier. The good traits of being an Aquarius is being friendly and humanitarian, honest and loyal, original and inventive, independent and intellectual while the bad traits are intractable and contrary, perverse and unpredictable, unemotional and detached. What an Aquarius likes are fighting for causes, dreaming and planning for the future, thinking of the past, good companions, having fun and they dislike full of air promises, excessive loneliness, the ordinary, imitations, idealistic. Their color of choice is turquoise, and is their starstone.
​
[

FIXED SIGN

] An Aquarius has a fixed sign, which means that the person can be described as someone who has stabilization, determination, depth and persistence.
​
[

TRANSPERSONAL SIGN

] Also being a, Aquarius makes them have a transpersonal sign which makes them principally aware of and concerned with humanitarian and existential concerns
​
[

PLANET

] Uranus. The energies of Uranus can induce a sense of a special purpose or individual, oftentimes very unique. The energies of Uranus allows further truth and awareness to unfold to the seeker. The most sexually active, and inactive, people appear to be influenced by the energy of Uranus. The effects of this energy can vary significantly in individual charts. They often find it hard to let anyone into their lives; close emotional relationships for Aquarians are much more difficult than for any other sign. They find it hard to settle into and sustain one due to their powerful need for independence. Closeness for them means modifying their lifestyle and tolerating an invasion of their privacy, both material and psychological but when and if they do allow this to happen, (they do have a strong romantic streak), they will be very committed and true. The good side of being ruled by this plant is loathing restriction, resourceful, intuitive, inventive and humanitarian. The bad side is resisting change, rebellious, erratic, perverse and eccentric.
​
[

ELEMENT

] Air. Airy people are usually natural communicators. On a positive note they are great and conceptual tasks and often tend to 'have their head in the clouds'. On the down side though, they may be so busy living in their head that they lose touch with reality. The lack of air in a birth chart can indicate difficulty in the expression of that person. Communication of ideas and the ability to conceptualize may prove difficult. Some of the positive influences that the element of air gives out are intellectual and thirst for knowledge, social, idealistic, rational and theoretical. While on the bad side, it seems to be unemotional, objective, impersonal, opinionated and distant.
​
[

BIRTHSTONE

] Amethyst. The folklore attached to he amethyst associates it with sobriety, tranquility, protection and peace. This birthstone as also been linked to improving the skin and preventing baldness, as well as protection from deceit.
​

a p p e a r a n c e
- - - - - - - - - - - - - -
​

f a v o r i t e s
- - - - - - - - - - - -
​
[

DESSERT

]
Dark chocolate
​

s c h o o l i n g
- - - - - - - - - - - -
​
​
[

SEVENTH YEAR MEMORIES

]
​
Last edited: