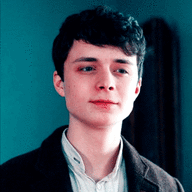 | '54 Grad | Ollivander's Asst. |
Messages

3,958
OOC First Name

Kris
Blood Status

Half Blood
Relationship Status

Seeing Somebody
Sexual Orientation

Demi (Alice)
Wand

10 1/2 Inch Alder Wand with Dragon Heartstring Core
Age

6/2036 (18)
I've been thinking lately that it might help some users, especially those like me who are newer to the site and still learning to use the Quidditch system that it might be good to make some updates to the Quidditch rules.

In particular I've noticed the main issues revolve around the following:

Timing - There's a link on the original rules I think from the old site that's dead now regarding timing. It's easy to not understand how long you should be expected to wait between posts and why hitting an action or Other Action is important to keep your timing up to date. The Quidditch system is great for keeping track for you, but it'd be good to have that info available

Rules for each position - I'm loving playing quidditch and trying out new positions, but for folks who are new to the system and may not be sure, it'd be nice to have a place that explains how each position works and any specific rules for that position. Most are fairly self-explanatory, but it never hurts to have it written down for easy referral, especially if there's confusion for example - Can Chasers take possession and immediately score?

Captain's primer - I recently just took over Beaux and if I didn't have Daphne I wouldn't have a clue what to do. Obviously, you can always reach out to the previous captain or admin, but if we have a pre-written primer, even if that's something PM'd to captains, that explains things like practices and the QCP (including a link to it) it can probably save us all some time, especially if you're inheretiing a team from someone who may not be active or have never captained before.

This is just some of the stuff I've noticed recently, I think some updates and the above additions might help everyone have something easy to refer to. We all love playing quidditch and I think it'll be a lot more fun if we're not getting confused or stuck arguing over minor rule confusion. It might also spare Cyndi some grief if we can preemptively refer to things before mistakes are made.

Just some thoughts, please let me know if I'm missing anything obvious resource wise or if there's some other suggestions that have been confusing other players.