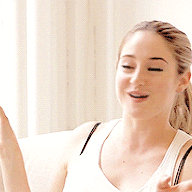 Clueless l Baking l Professor Carter's Assistant
Rosemarie had preformed poorly in the last Charms lesson. The only magic she had preformed thus far was at her home when her rosebush grew from frail and brittle into a gigantic specimen. That was also the moment she learned she was magical and allowed to go to this magical school. She wasn't here for the magic, she was here for the Herbology lessons. Eager to learn as much as she could about all the magical plants and flowers out there. If it was up to Rose she would only take Herbology for five days a week, eight hours a day. Unfortunately that wasn't allowed and now Rose was stuck with actual magic classes. Unfortunately she couldn't do magic and felt like a big fraud at the lessons. Rosemarie had told the Professor that she was here for the Herbology, he didn't excuse her for his classes instead he wanted to see her after the lesson. With the pot of still growing bluebells in her hand she opened the door to Professor Kain's office.

''Hello Professor, you wanted to see me?''

Rose hoped this was going to be all about her being bad at all forms of magic and only good at herbology and thus they made a special program for Rose with only Herbology. That would be epic and maybe she could even speed up her Hogwarts career with that.